WITH CHINA's post-Covid recovery in full swing, the business events sector is no exception. Across the country we are seeing some positive activity. Many businesses in China are currently re-evaluating their priorities and discussing investment levels for 2023. We also are witnessing a notable uptick of occupancy rates for business hotels – with some exceeding 70 per cent.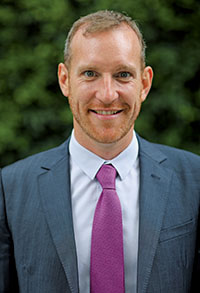 Multinational corporations have been quick off the mark to send their leadership to visit company teams in China, demonstrating commitment to the region and an eagerness to get moving again.
These companies are also to seizing upon the recovery period as an opportunity to host corporate events for visiting leadership, such as factory-opening ceremonies and townhall-style conferences.
Also by Stephane… The rise of Shenzhen
Food and beverage spending has been ramping up considerably and trade shows are making a comeback, underscoring the importance of in-person events for promoting business growth. It is this shift that represents a significant change from what we have seen in the preceding three years, with in-person events once again becoming the main trend in the sector.
Despite the significant changes brought about by the pandemic, it is remarkable how resilient businesses in China – especially their people – have been over the past few years.
Though Chinese consumers continue to exercise caution when making high-ticket purchases, this presents a unique opportunity to continue leveraging lessons learned from navigating the pandemic: technological advancements and the ability to host hybrid or virtual events.
As we progress towards a more positive economic outlook in China, there may still be budgetary limitations on hosting face-to-face events for more than 1,000 attendees at present. This challenge remains due to the level of trauma and uncertainty that many Chinese consumers are facing following the sudden overturning of China's zero-Covid policy. We anticipate that hybrid solutions will remain a viable option to ensure that a company's associates can continue to engage online and to support scalability.
At Riviera Events, our unwavering commitment to China fuels our excitement for the year ahead. We are grateful to be entering our 15th year, and eager to continue providing top-notch corporate event planning services to clients across the country that are already making a comeback in just a few short weeks. We expect this momentum to build as both the market and leadership continue to gain confidence in China's recovery.
Southeast Asia
While recovery in China is still a work in progress, we are 12 months ahead over in Southeast Asia. Certainly, in Thailand and Singapore, business events really started to take off in early 2022 and we have seen a massive resurgence in offline events, from tradeshows to product launches.
Momentum continues to build with an increasing number of companies wanting to activate in the markets, signalling an optimistic trend in their respective economies.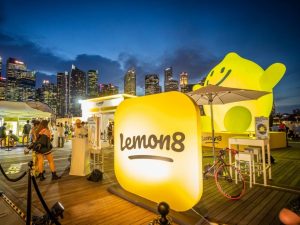 Having said this, post-pandemic challenges do persist. Corporations worldwide are exercising caution due to concerns over inflation and how western economies will land. Moreover, the pandemic led to a loss of workforces at hosting venues.
Hotels, for example, are struggling to rehire and meet the increase in business demand.  As a result, many companies are monitoring their spending and focusing on cost-optimisation strategies, while we, as an event planning and management business, are experiencing longer response times to inquiries we submit to hosting venues.
Nevertheless, we remain optimistic that Southeast Asia will continue to lead the way in the APAC region when it comes to hosting post-Covid business events. Thailand and Singapore have particularly demonstrated their resilience and ability to adapt, and we are certain that these markets will continue to thrive in the face of any challenges ahead.
From the Archive… The reality of unique venues in China
The future of the events industry in China and Southeast Asia looks bright. We strongly believe that China will follow the trends seen in Thailand and Singapore and are confident that Southeast Asia will soon find solutions that allow them to cope with the increasing volume of work sure to come. At Riviera Events we are thrilled to continue playing our part, and our team of event planners across the regions are poised to bring about a new era of offline interactions.
Stephane de Montgros is co-founder of Riviera Events, a premier events specialist in China, Singapore and Thailand, which is celebrating it 15th anniversary this year
Main picture adding style and colour to a multi-city trade roadshow in China recently for the Bordeaux Wine Council