COVID outbreaks in major Chinese cities have forced organisers to postpone events at short notice with authorities in Shenzhen ordering one show to shut down hours before it was due to open.
Exhibition industry representatives have warned of the "devastating effect" the sudden shutdowns are having on the industry regionally. Markets have returned to normal operations elsewhere while a zero-Covid policy is pursued across China.
Organisers of events in Beijing and Shanghai say they are coping with an "evolving situation" as districts and whole cities have had lockdowns and testing imposed to counter a rise in reported cases of the virus.
More… Shenzhen World takes on JWC for Phase 2 extension
ISH China & CIHE China, a Messe Frankfurt event for the heating, ventilation, plumbing and air-conditioning trades is now scheduled for May 11-13, 2023, at the New International Exhibition Centre, Beijing, while its Shanghai edition has been pushed back to the third quarter of next year.
In Shenzhen, three major business events were hit by lockdowns triggered after a reported 24 Covid infections towards the end of August among the southern metropolis' population of 18 million.
TCT Asia, an event showcasing 3D-printing and additive manufacturing technologies, received a "Do Not Open" notice from the Shenzhen authorities nine hours before it was due to commence at Shenzhen World Exhibition Centre on August 31, the travel business website Skift reported.
Backgrounder… HK exhibitions leader reiterates roadmap plea
"The reality of the situation is that there were just 24 cases recorded in the population of 18 million in Shenzhen on Tuesday," Duncan Wood, CEO of organisers Rapid News told Skift, referring to the outbreak the day before the event's scheduled opening.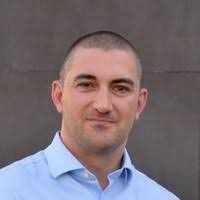 "We've learned to expect the unexpected, and what you thought you knew, you probably don't," Skift quoted Wood as saying. "Any show organiser around the world has become more resilient and used to fast-moving situations."
Formnext + PM South China, due to take place at Shenzhen World this month have been postponed due to uncertainties about the Covid situation in the city.
"The decision to postpone the fair was made based on the evolving situation of the pandemic and with concern for the health and safety of participants," organisers Messe Frankfurt said on the combined events' website.
More… Buyers grow weary of HK quarantine rules
"It was also deemed better to host the event at a later date to give all parties concerned the confidence that Formnext + PM South China will go ahead with minimal disruption."
The events exhibited advanced manufacturing, materials and related products. Nearly 200 brands and 33 visitors attended the 2021 show, which is part of a series of events held in Guangzhou, Japan and Germany.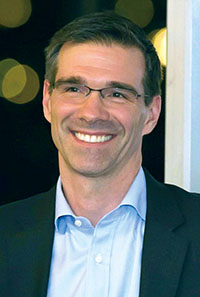 Mark Cochrane, Asia Pacific regional director for UFI, the Global Association of the Exhibition Industry, told Skift: "Organisers have to follow the restrictions given by the relevant authorities wherever events are run, as we put the health of customers and colleagues first. We are a people industry.
"At the same time, decisions like this have a devastating effect, for the specific show and its attendees, for the organiser and their staff, and our whole industry.
"Where uncertainty remains, people hesitate. Organising a trade show is a major endeavour and investment, so organisers are looking for stability and reliability. If a destination cannot offer that, we see that shows are being relocated elsewhere for the time being, usually to another country," he told the platform
"As UFI, we hope that China – as one of our industry's biggest global markets – will overcome these current issues as soon as possible and that the risk of cancellations like this one will be a thing of the past."
Meanwhile in Hong Kong, international bankers and top financiers invited to VIP treatment at the Rugby Sevens and attend a finance summit scheduled for November have voiced concern about being granted quarantine exemption by the government, according to reports. The Wall Street Journal reported that many bankers on the invitation list said they did not want special treatment while strict quarantine and testing rules remain in force for other inbound travellers.
Another international sporting event has been in Hong Kong has been called off due to uncertainty over how long quarantine rules will last. The International Fencing Association announced today it is skipping the Hong Kong leg of the sport's World Cup citing mandatory quarantine rules. The city was due to host the Hong Kong stage in December and the withdrawal follows teh cancelling of an international badminton event in November for similar reasons.
Main picture: Shenzhen World Exhibition Centre which was subject to closure orders following 24 Covid cases found in a city of 18 million