HONG KONG's main association for the conference and exhibitions industry has repeated its call on the government to provide a plan to assure business travel without flight cancellations triggered by anti-Covid regulations or quarantine demands.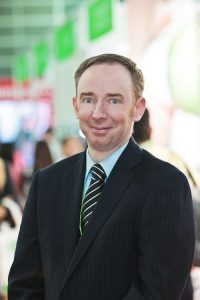 Following the Hong Kong Exhibition and Convention Industry Association's annual conference earlier this month, HKECIA chairman Stuart Bailey said the city remained "effectively isolated" as a mandatory quarantine of seven days continued despite high levels of vaccination in the city and among arrivals.
"There is a huge appetite for large-scale international events to resume but we need to have a plan that, with reasonable certainty, shows the international business community that they can travel without restriction or disruption," Bailey said in a HKECIA statement issued nearly two weeks after the June 1 conference.
"Almost every other city in the region has already done away with mandatory quarantine periods, while Hong Kong, which now has achieved high immunity rates through vaccination and natural immunity, is still effectively isolated. We will continue to join other business associations and chambers of commerce to lobby the HKSAR government to lift these travel barriers."
The latest comments come as Hong Kong prepares for celebrations centred on the 25th anniversary of the then British colony's handover of sovereignty to China and an expected visit by President Xi Jinping tomorrow. The day will also see John Lee being sworn in as Hong Kong's new chief executive with expectations that moves will be made towards a gradual reopening of boundary crossings with mainland China before quarantine and international travel restrictions are addressed.
More… Give us a sensible anti-Covid plan, HK officials urged
Bailey said the city's exhibitions and convention industry survived another challenging year and the 100 companies represented by HKECIA was "testament to the resilience and belief that Hong Kong will continue to play an important role as the super-connector between… mainland [China] and the rest of the world".
The association will also be encouraging members sign-up to the HKECIA Sustainable Charter. The reduction of waste and reuse of materials in exhibition stand constructions will be targeted with a newly named "sustainability and operations subcommittee" tasked with helping achieve this through initiatives and identifying areas for improvement.
Backgrounder… Biz event leaders urge HK Gov to change course
More than 130 members and non-members attended the in-person conference at Hong Kong Convention and Exhibition Centre. Among the speakers was Edward Yau, the Hong Kong SAR Government's minister for  commerce and economic development who outlined plans to support the city's tourism recovery.
Dane Cheng, executive director of Hong Kong Tourism Board, shared updates on the global tourism market outlook, HKTB's overall strategy for the convention and exhibition industry, and plans for tourism recovery.
George Leung, CEO of Hong Kong General Chamber of Commerce, shared insights on how the city's exhibitions industry could tap into the opportunities in the Greater Bay Area under China's National 14th Five-Year Plan and how to work with the local businesses community to lobby for a roadmap to enable international business travellers to arrive in and out of Hong Kong without pandemic restrictions.