RENEWED efforts by Hong Kong government officials to focus on reopening travel with mainland China instead of internationally has come under fire from a business events leader in the city.
Stuart Bailey, chairman of the Hong Kong Exhibition and Convention Industry Association, urged the government to come up with a "sensible plan" and criticised the use of promotions such as lucky draws to encourage people to vaccinate instead of quarantine-free travel measures as an incentive.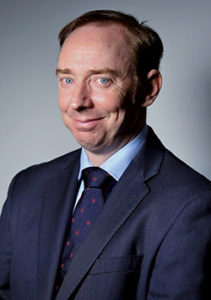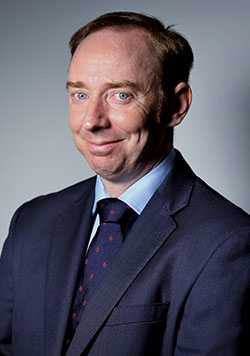 With attempts to form a Hong Kong-Singapore travel bubble cancelled following spikes in Covid cases, government leaders have turned their attention to reopening the border with mainland China. Finance minister Paul Chan has been among the most outspoken, along with Chief Executive Carrie Lam, in what is seen as a new priority among officials.
Organisers and suppliers in Hong Kong with an international client list fear the city will lose its appeal as a global business events hub if a vaccination rate of 70 per cent to allow quarantine-free travel is not set. There are also increasing calls from epidemiologists and business leaders that the city should learn to live with Covid instead of setting a zero-infection rate.
Bailey told local radio station RTHK that Singapore's strategic policy of a phased reopening for business events has already been set in motion.
"At the moment we are… isolated. We have access to nobody so we are in our own bubble, which is not ideal with just a market of seven million people," Bailey said of the effect Hong Kong's strict quarantine and travel restrictions are having on the city's business events industry.
"What we need is a sensible plan; we've seen Singapore publish a plan months ago – and the UK just announced fully vaccinated travel. We need to have a roadmap [indicating how] we get to that stage – let's hear from the government. A 70 per cent target to allow travel would be far better than lotteries which, frankly, people have a low chance of winning."
More… MICE big wheels launch post-Covid white paper
Bailey's comments come as Hong Kong Tourism Board issued a statement saying the recent Hong Kong Book Fair and a series of trade shows held by the city's Trade Development Council were a "prelude" to a strong bounceback for the local exhibition industry by the end of the year.
"People look at that and think 'oh, great – the events industry is back' – but nothing could be further from the truth," Bailey told RTHK's Money Talk. "Trade shows are the backbone of Hong Kong. In truth, these consumer events area really a tiny part of the whole of the industry.
More… 'No events equals zero cash'
"The convention industry has been hit really hard over the past 18 months. There have been no international exhibitions or conferences held in Hong Kong since February 2020.
"The value of these events is huge and until we can have a plan from the government on how we can have international travel for vaccinated, Covid-free people it's difficult to see how we are going to emerge. And that's what we're asking for – what is the plan?"
Bailey also pointed to the recent IMF forecast that economies with high vaccination rates that are opening up are showing higher rates of growth. "Hong Kong could be among [them] if we had a plan, knew what we are doing and which direction we were pulling in," he said.