SINGAPORE is taking another step forward in resuming international business events with the SG SafeEvents Certification – a unique scheme aimed at giving the city state's enterprises a competitive edge in a post-Covid global market.
The scheme was launched by Saceos (Singapore Association of Convention and Exhibition Organisers and Suppliers) during the Tourism Industry Conference, organised by Singapore Tourism Board (STB).
SG SafeEvents takes government measures on safe management of events to another stage and adds to STB's Safe Business Events Framework, which was followed by the recent TravelRevive and Geo Connect Asia 2021 hybrid events.
Backgrounder… Singapore set for first big hybrid event of 2021
Organisers and venue operators are encouraged to use contactless technology where feasible.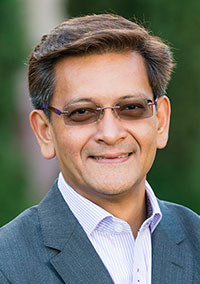 "We are con­fident that this will help provide a competitive edge for Singapore as a MICE destination and our MICE enterprises as they rethink and recalibrate their business operations and models for a Covid-safe marketplace," said Aloysius Arlando, president of Saceos.
Event organisers must have a risk management plan and use contactless technology where feasible before they qualify for SG SafeEvents certificates. Venues must also have cleaning and disinfection plans in place.
"Adherence to the national standards provides a mark of assur­ance to the industry and the global community that events organised by certified organisers, suppliers and held at certified venues are recognised under the programme to be safe – and the health and well-being of all involved are managed with the utmost care and consideration," Aloysius said.
More… Singapore creates Changi meetings bubble
SG SafeEvents certification is based on the government's Technical Reference (TR) 84 for the MICE and events industry.
Jeannie Lim, assistant chief executive, of STB's policy and planning group, said: "As we progressively resume larger events and welcome more overseas visitors, we must ensure that the industry is ready to implement the necessary safeguards and systems to ensure the wellbeing of our visitors as well as the local community.
"The SG SafeEvent Standards contributes towards these efforts and we thank Saceos and our MICE industry partners for coming together to formulate these standards during this challeng­ing period," Lim said.