MIX: There is a complex and fragmented market in Asia. How does the PCMA Business Events Compass consolidate the responses and offer suggestions to organisers across these markets?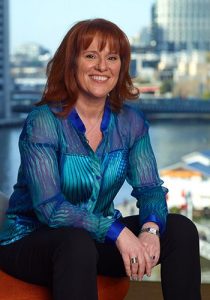 Karen Bolinger: The Asia Pacific region is complex with many cultures and offerings, and that was taken into careful consideration with the research design. It's a part of the reason I have been appointed, to help PCMA better understand what the region needs from them as an association overall. The PCMA Business Events Compass used several engagement methods to ensure a large response and genuine feedback.
This was undertaken by PCMA Insights — PCMA's global consulting practice — where data was captured and analysed by McKinsey & Company, which included synthesis of six PCMA Think Tanks with 130-plus global business event leaders, sentiment surveys, surveys with chief human resources officers, interviews with global brand and association leaders, and reviews of pandemic health policies and global econometric recovery models.
We found common pain points across the globe to be:
Participant engagement: impact of international travel and the possibility of 'travel bubbles'
Business Models: the need to be nimble and cost effective
Reskilling: new event types including a hybrid of online and face-to-face sessions.
The Business Events Compass is a roadmap for the business events ecosystem to understand the challenges and explore solutions as a collective. It's fair to say that today there is no one right answer. The report provides insights and direction allowing us to work collaboratively to identify areas of need and provide the solutions of today. This is an ongoing conversation and we learn from our members as much as they learn from us.
MIX: Were the levels of responses during the course of the research weighted towards particular markets? For instance, a more active response to the survey in Singapore while other regions had low levels of participation. If this was the case, what could be done to address this?   
KB: The original Covid-19 Dashboard was heavily weighted towards North America but the 130 Think Tanks and one-on-one interviews held had sound representation from within the region. We recently conducted an Asia Pacific Covid Dashboard Recovery survey which received 531 event industry professional participants – 342 planners and 189 suppliers, the results from this survey will be added to the Business Events Compass in the next round of updates; that's the beauty of this research, it's fluid and continues to evolve.
While we may not be able to meet face-to-face, audiences still want and need to connect and fulfil their business objectives
Of course, we want to continue to engage more partners and members of the business events community to help us develop a clear understanding on what support, training and advice they need from PCMA as an industry association.
MIX: Recovery for international business travel – including business events – seems a distant prospect. This puts the focus on localised events recovering first, as has been the case in China. Isn't this a reversal of the globalisation concept that has up to now driven organisations like PCMA?
KB: While PCMA is a global organisation from a geographic and philosophic perspective, it acts locally. PCMA is committed to building stronger event planner communities in APAC, we have local employees, local programs and we utilise local intel, talent, and infrastructure to build our education programs and direction.
More… Bolinger takes reins at PCMA Asia Pacific
Given the constantly changing environment of the world, it is important to be informed about the events community as a whole. Like many businesses, we have had to adapt and meet the needs of our members.
MIX: Events industry leaders are emphasising the need for face-to-face meetings, saying virtual conferences cannot replace the physical setting. Are there any practical examples that you can draw upon beyond the "MICE" realm, such as education, recruitment? 
KB: While we may not be able to meet face-to-face, audiences still want and need to connect and fulfil their business objectives. This pandemic has shifted the way we think about learning, and we're finding new and creative ways to add meaningful value for our industry. Training is a great example – webinars are so easy to attend, they add value and technology continues to evolve allowing for better engagement.
Results from this survey will be added to the Business Events Compass in the next round of updates; that's the beauty of this research, it's fluid and continues to evolve
During this time events still need to meet the demands of the participants and right now that means online or a combination event – a hybrid event with both online and limited face-to-face.
MIX: The Business Events Compass is being offered for sale at a time when many event companies and organisers are in dire straits due to the slowdown. Do you think it's an expensive initiative for people other than corporates or convention bureaux to avail of? 
KB: The Business Events Compass is a significant piece of research that is the first of its kind for the BE Industry that goes beyond quantitative data. The executive summary is free for all members and $49 for non-members, the bigger report is a subscription service updated regularly providing insights both from within and out of the BE industry to give a more holistic view of the impact of the pandemic and how we can expect to rebuild.
MIX: What are the next steps PCMA Asia Pacific will be taking as the business events industry edges towards an as yet unknown type of recovery?
KB: PCMA Asia Pacific has a strategic plan for the region working towards delivering localised professional development, building our planner community and providing thought expertise and leadership for the region.
We will be focusing on three pillars around participant experience, business models and reskilling/upskilling job essentials, making sure our members are equipped with the tools for the new future. Whether that be a hybrid or digital event, we want to make sure that during this time we are providing opportunities for growth.
Karen Bolinger is managing director of PCMA Asia Pacific