FREELANCING has become second nature to so many of us in business events. Some embarked on the independent route as a career choice, others had little other option but to embrace the non-staff role as Covid put the industry into a tailspin.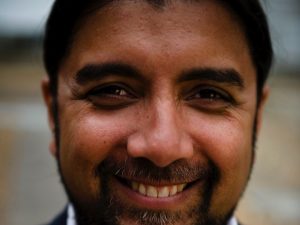 It's a new reality and one in which we must "get the gig". It's not just about sharpening skills, but also about freelancers shaping a new role for themselves when working with clients.
The Project Economy refers to the highly skilled agile workforce that supports companies on a temporary basis, often as freelancers or even permalancer. The Project Economy has a key role to play within the structure of a company delivering creative services.
Here are six Project Economy qualities freelancers in the live-events industry need – and what you should know about the companies doing the hiring:
1/ Specialisation: Freelancers should continue to develop their skills and where possible professionalise them, stay up to date with new working practices and learn skills that will help their company clients and projects.

It is no longer acceptable to hope that your clients will give you the training you need or to learn on the job. Companies continue to be more reliant on freelancers to do the work that the in-house staff cannot do.

In-house staff are dual focused; focused on the end client, under the title of project management and focused on the administration of business, winning new clients and overseeing the financial governance of the company.

Companies have become an extension of their client base and often need freelancers to add innovation, new skills, and deliver the acumen needed to allow them to win projects and new clients.

2/ Risk Management: In the Project Economy freelancers offer companies a viable solution to trade and even allow companies to grow without having to invest in fixed overheads ahead of financial growth. It is also to be understood that when companies employ the more senior roles through a freelance model, those freelancers add value to the business and often lift the proficiency of the whole company by bringing knowledge and shared experience from outside of the organisation.

3/ Skills growth: It has to be recognised that companies can draw on the specialised skills of freelancers without the risk of training up in-house staff or developing new departments which can often incur a higher level of capital investment and infrastructure. This plays directly into point No.1 (Specialisation) and the need for every freelancer to develop a USP and skill that they can sell to add value and support their clients with.

4/ Innovation: Successful businesses need to develop new services, new skills and innovation to grow. No longer can an event company simply produce evening gala dinners or awards ceremonies without broadening its services into other areas of the events industry, such as conferences and meetings. The same can be said for almost all event industry companies that aspire to grow exponentially and gain a greater amount of market share.

The only way companies can grow in new sectors or offer new services is for them to employ skilled freelancers to come in on a short-term basis, acting as part of the company, to allow companies to present themselves with credibility and proven experience.

5/ Speed and Agility: Covid-19 has highlighted the need for companies to be lean and agile in a challenging competitive market where being fit-for-purpose is only a pitch away, requiring new skills and services where freelance talent is needed at short notice. Freelancers have the power to help companies return to growth with speed and agility. 2020/21 has highlighted the scale and value of freelancers to every business in the creative industry.

6/ Competition: Freelancers of course will continue to have more competition for several reasons. Over the last 20 years or more we have seen skillsets and knowledge grow globally, thus raising standards and a higher quality of service. Freelancers are competing with one another, locally, regionally and with their global counterparts.

Gone are the days when companies can guarantee sourcing cheaper skills and services in foreign locations, as it should be in this globalised market. We also know from recent experience that every staff member made redundant has the opportunity to become a freelancer and so increase the talent pool and competition.
I want to see the creative sector and all of the decision makers within it to consider freelancers in every aspect of the business they operate.
It is time to realise the power, the strength and contribution the freelance community makes to the industry, the businesses and the projects that are delivered in every corner of the world and I want freelancers to assess the position they hold within the industry: think like a business and be more engaged through the associations, organisations that govern our industry.
Ajay Parekh is executive producer and owner at Connektd. He has worked on brand events and campaigns in Hong Kong, Shanghai and Dubai and is still very much a freelancer/ consultant-producer/ project director delivering a wide range of live events, marketing and campaign service for agencies and corporate clients globally
Ajay can be contacted here…