WE don't really know when the New Normal without Covid-19 will begin. Are we letting hopes for a vaccine deter us from finding solutions that let us live as close to normal as possible with Covid-19? Can we in the MICE industry do more if we can manage the risks and challenges that lay ahead?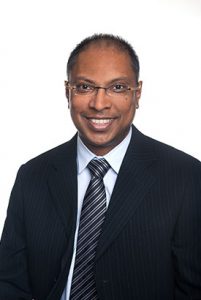 First, let's look at where we are in terms of the MICE industry making a full recovery from Covid – and why it could be another three years before that comes:
On July 30, the UN World Travel Organisation reported that 40 per cent of destinations have eased travel restrictions. On the same day, the World Health Organisation issued guidelines for resuming travel, saying travel bans cannot be indefinite.
We are now in a Transition Phase where economic activity is resuming in a world inclusive of Covid-19. This phase will last until widespread vaccination, probably not before 2022, when the New Normal without the virus begins.
Also in July, IATA reports that passenger numbers for 2020 will drop by 55 per cent to 2006 levels, and may not recover to 2019 levels until 2024. 
Travel industry analysts STR predicted in June that United States' hotel revenue per available room (RevPAR) is unlikely to return to 2019 levels before 2023.
Air traffic and hotel demand such as these are broad indicators for the meetings, incentives, conventions, and exhibitions, so full recovery of the MICE sector seems unlikely before 2024. And the pace and level of recovery will vary by region and business segment.
Now let's look at how we can get there.
Emerging markets with robust trend growth are expected to recover earlier. Domestic markets will return before international, and leisure segments will precede business segments.
This crisis, however, is unprecedented and still evolving, so the full recovery period remains uncertain. So it helps to consider the recovery in phases.
The 'Transition Phase'
Most countries have now moved from a "lockdown period" into this secondary "transition phase". The reopening is not just seen in countries and regions that have suppressed Covid-19, but also in those with high active cases, and this comes with the risks of second waves of infections and the reimposition of lockdowns.
Some 115 destinations including Australia, Canada and India continue to keep their borders completely closed, while a gradual opening in the northern hemisphere is attributed to the summer season, led by the opening of borders in the European Union from July 1.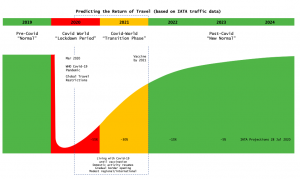 Weekly hotel occupancy rates in China were at 55 per cent in late July and at 48 per cent in the US, but STR is reporting other regions at barely 20 per cent. While hotels in the US tend to rely more on MICE business, the leisure market is more dominant in Asia Pacific.
Without this group business, recovery in the US will plateau.
There are 87 countries currently managing large-scale travel. If they do so without a significant rise in cases, it will go a long way towards creating the consumer confidence needed for a genuine recovery. Conversely, a spike in cases risks a major setback.
More… Planners hit by Covid's economic toll
Corporate travel recovery has begun in some markets, but many small meetings will not return from the virtual platforms adopted during the lockdown. Instead, hotel recovery would be led by non-luxury categories, with domestic leisure peaking on weekends.
MICE sector recovery will be led by domestic events with safety protocols with social distancing easier to operate at exhibitions as opposed to conferences. Mainland China, Korea, Taiwan and Germany are leading the return of large-scale events with exhibitions and government events.
Many events have turned to virtual or hybrid formats for the short term. The importance of digitisation and flexibility of venues has escalated, while multi-location events that form a larger online global event are growing. This appeals in the transition phase as attendees lack confidence for travel and large gatherings.
The 'New Normal'
There is a strong relationship between the unemployment rate and hotel demand. At some point consumer behaviour will depend on economic, not health factors. After borders are wide open and consumer confidence in safe travel has returned, economics will influence hotel demand.
Significant shifts in the MICE industry are underway. In-person interaction remains powerful, but it's unlikely to be replaced by virtual events in a dominant way. In-person events are attractive for commercial and networking purposes, and most will return this way, but a high portion will be hybrid events.
Venue offers will include in-person, hybrid or virtual options with enhanced technology infrastructure and flexible rooms. Virtual tours of venues will be the norm with meeting and event software improving rapidly. Contactless operations beyond check-in are also here to stay.
When a New Normal without Covid-19 begins is unclear. Even after a vaccine is found, it may take a year or more before worldwide vaccination and the confidence for mass travel returns.
So a consensus is emerging that the world has to figure out how to live with Covid.
Are we letting our high hopes for a vaccine deter us from finding solutions for an earlier return to some normality? People in the MICE sector have to ask whether we can do more right now, knowing the risks of second waves of infections and re-imposition of lockdowns.
Rod Kamleshwaran is a partner at GainingEdge, a global consultancy to the convention and exhibition industry. This is an edited version of the original article