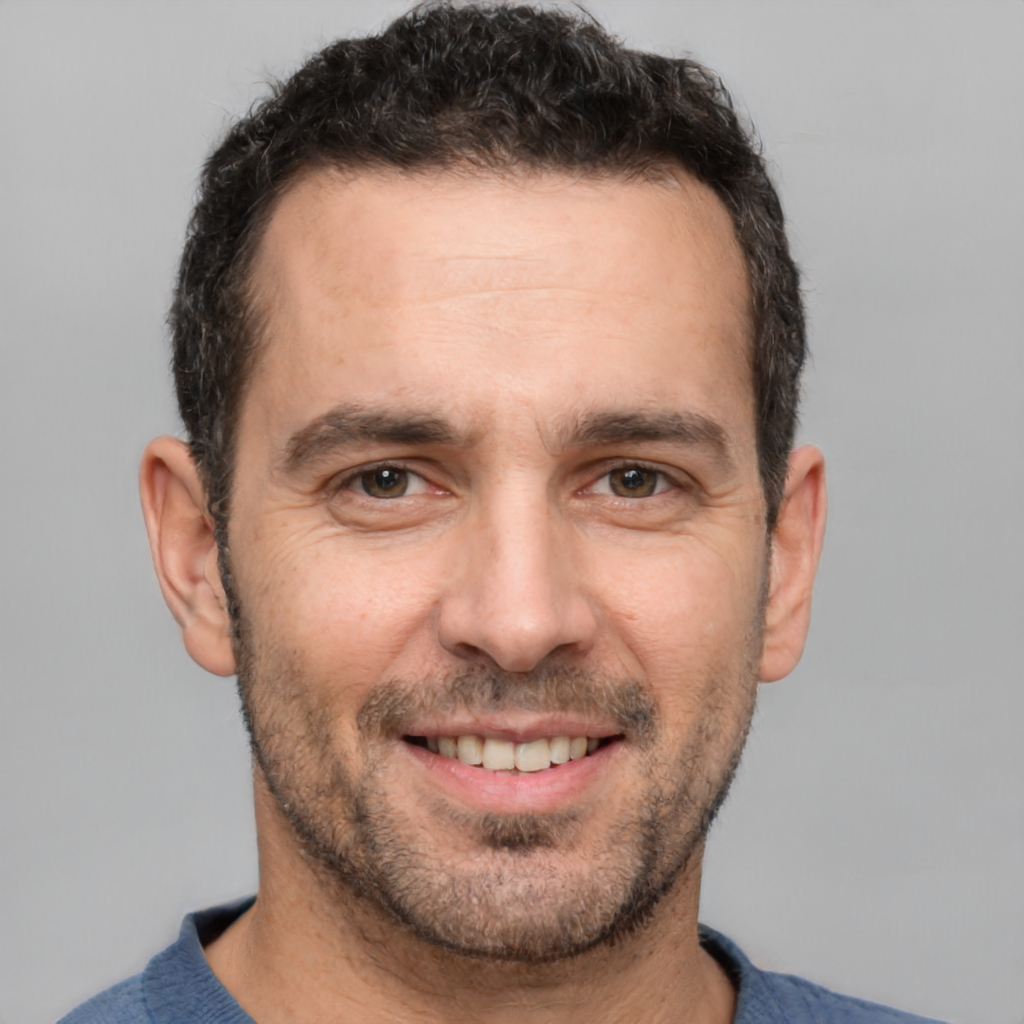 EVENT organisers, attendees, and exhibitors want their event experience to be memorable. Few things can help with that than making the event something different for each person. Creating personalised experiences is often easier said than done, but it is possible with the right strategies.
You need to collect the right information at the right time, then use proven strategies to measure the results and create that truly customised experience for everyone.
Personalisation allows organisers to tailor their offerings to the specific needs and preferences of attendees and exhibitors.
Personalisation plays a crucial role in the events industry. This means shaping each participant's experience based on their needs and desires. It's about adding a personal touch to make every attendee or exhibitor feel valued and recognised, which enhances engagement and connection.
AI's ROLE IN PERSONALISING EVENTS 
Artificial Intelligence is revolutionising the future of event personalisation, thanks to advanced data analytics and behaviour profiling techniques leading the way. By harnessing the power of AI, event organisers can gain valuable insights into attendee preferences and deliver customised experiences like never before.
This means events will be able to offer more relevant activities, saving attendees precious time by focusing on what matters most to them. AI in event personalisation also enables a deeper understanding of individual needs and desires, allowing for elevated experiences that leave a lasting impact on event goers.
The future of event personalisation appears bright and promises even greater customisation thanks to targeted engagement for attendees as technology continues to develop rapidly.
Participants need to view events not just as ordinary gatherings, but as unique experiences tailored especially for them. As this trend continues to grow in popularity, embracing personalisation becomes an effective strategy for making your event stand out from the rest.
The importance of personalisation continues after the initial experience; it also extends to post-event engagements. Sending thankyou notes with content tailored to individual experiences, for instance, can prolong the positive sentiments and deepen the connection between the attendee and the event brand.
This long-term engagement often makes more loyal attendees eager to participate in subsequent events, as the previous personal touches have left them with a heightened sense of belonging.
Why Personalisation is Important for Events
Personalisation is a powerful event-planning tool that can be applied to offer attendees one-of-a-kind and unforgettable experiences. Instead of just being a member of a vast audience, each attendee feels like an individual.
With targeted material, attendees spend less time sorting through unnecessary details because they only receive relevant information, which may significantly raise satisfaction levels.
Attendee opinions of events can be significantly enhanced through an adequately carried out personalisation strategy. They feel a sense of value, which ought to increase the fun they're having at the event throughout its duration.
More… AI to flush toilet-safety worries away
By providing memorable experiences tailored to each person's preferences and eliminating genericness from the equation, personalisation aids in the achievement of event goals. Imagine how glad exhibitors will be to know exactly where their booth is thanks to event computer-aided design (CAD) imports where they can view models ahead of time.
Event organisers should consider AI-driven platforms that cater to attendees by analysing their preferences and recommending sessions or exhibits that align with their interests.
With that work out of the way, the attendee spends every minute at the event meaningfully, enriching the overall experience.
Collecting Data for Personalisation
It's not enough to just collect data after the event. It's essential to engage with attendees before the event, too. Also, try to analyse data from previous events to gain insights for future customisation efforts.
Pre-event Data Collection
Pre-event data collection begins the personalisation process. It involves gathering information early from attendees and exhibitors in person or through surveys sent out before the event.
Benefits:
It helps identify individual preferences and expectations.
Can be used to tailor event programs suited to each attendee or exhibitor.
Potential engagement issues can be addressed before the event based on collected data.
Potential engagement concerns can be resolved before the event based on the data assembled, and it…
Gives organisers the time to make the modifications required to minimise issues.
Post-Event Data Collection
After the event, ask your attendees and exhibitors if they had a good time. Organisers can gain valuable data to enhance future events and tailor the experience to individual preferences by gathering information about attendees after the event.
Here are some popular ways to gather information after the event:
Feedback surveys: Sending out surveys to attendees allows organisers to gather feedback on various aspects of the event, such as sessions attended, speakers, venue, and overall satisfaction.
Social media monitoring: Monitoring social media platforms for mentions and discussions about the event provides valuable insights into attendee sentiment and can help identify areas for improvement.
Website analytics: Analysing website traffic and engagement metrics can provide helpful information on attendee behaviour and preferences.
Registration-data analysis: Examining data collected during registration can reveal valuable demographic information about attendees, allowing organisers to personalise future communications and tailor the event experience accordingly.
Follow-up email campaigns: Sending personalized follow-up emails to attendees after the event shows appreciation and helps gather additional feedback or requests for future events.
One-on-one or focus groups: Conducting interviews or focus group discussions with selected attendees can provide in-depth insights into their experiences, preferences, and suggestions for improvement.
Cross-event analytics
By analysing data from various events, then using it to compare and contrast different opinions and reactions across events, organisers can gain unique insights into attendees' preferences and behaviours across other platforms.
Cross-event analytics allow organisers to gather further data on individual preferences, which they can use to deliver more relevant content and personalised marketing campaigns.
By leveraging data analysis, customisation becomes easier as organisers have access to actionable insights that inform decision-making throughout the event planning process.
Strategies for Personalising Event Experiences
There are several strategies that an organiser can use to personalise the event experience for every attendee and exhibitor.
Segmented Email Campaigns
A powerful strategy for enhancing the event experiences for attendees is to use segmented email campaigns with targeted messaging. Organisers can offer recipients of your emails pertinent information that speaks to their interests and needs by segmenting them into more focused groups.
It also improves the efficiency of your marketing plan while giving event attendees a sense of value. By segmenting your audience and sending useful messages, you may offer individualised communication to each person.
As a result, your efforts to market via email will generate more engagement and produce greater results. So take advantage of the chance to use segmented email campaigns with focused messaging to engage your audience in significant ways!
Customised Registration Flows
Customised registration flows are crucial in personalising event experiences for attendees and exhibitors. They allow for individualised registration processes catering to each participant's needs.
These flows help attendees find the perfect ticket types and pricing options and provide them with tailored information during the registration process. Event organisers can boost attendee engagement, satisfaction, and loyalty by implementing these personalised registration flows.
Building customised registration pages and tracking registrations through an event app can enhance participants' journey at in-person events.
Personalised Event Agendas
Creating personalised event agendas is a key strategy for enhancing attendee experiences. Use a similar workflow to ensure attendees have a more meaningful and engaging event experience.
Group attendees based on their interests and preferences.
Split the schedule by offering different session options or tracks.
Give out digital maps using programs like event CAD imports to make it easy for guests to move from track to track.
Using an app or on paper, allow attendees to create their own schedule for the day by selecting sessions they want to attend.
Offer recommendations based on an attendee's past event participation.
Include an event calendar they can customise.
Send personalised reminders and updates about sessions or events that align with an attendee's interests.
Measuring the Effectiveness of Event Personalisation
To measure the effectiveness of event personalisation, try analysing event data collected before, during, and after the event. Organisers can gain valuable insights into the success of their personalised strategies.
This valuable data allows them to assess attendees' sense of belonging and connection, individual experiences, and time-saving benefits.
Then using this data to measure the effectiveness of personalised event activations, organisers can microsegment. Microsegmentation is when a business or organiser tailors experiences based on the attendees' characteristics and preferences.
By tracking metrics such as:
Attendance rates
Session feedback
Social media interactions
Survey responses
…the organiser can gauge the effectiveness and measure the return on investment (ROI) for each customisation aspect by utilising analytics tools and conducting post-event surveys or interviews with tendees for valuable feedback in real-time.
Consider key performance indicators (KPIs) such as increased attendee satisfaction levels or improved registration conversion rates when deciding if the event personalisation effectively delivers a worthwhile experience to attendees.
Michael Kreitzer is a community outreach manager at OnePlan where he creates CAD drawings and space plans for commercial events. OnePlan works with organisers in providing planning solutions and digital mapping on events such as the Paris 2024 Summer Olympics