RESEARCH into the current state of the meetings and incentives industry in Asia Pacific is beginning to shed light on the "distressing" economic toll the Covid-19 business slowdown is taking on event suppliers.
Results of a survey by PCMA among 531 events industry professionals across the region show there has been a "massive impact" on already struggling event companies, says Karen Bolinger, regional managing director of the Professional Convention Management Association.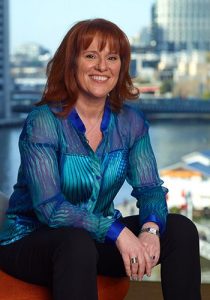 The Asia Pacific portion of the research was conducted among 342 planners and 189 suppliers as part of PCMA's Covid-19 Recovery Dashboard survey. Surveys took place July 7-15 across Australia, New Zealand, Southeast Asia, China, Korea and Japan.
"Some of the results were as predicted, but the real impact Covid-19 has had on business revenue for 2020 was distressing," said Karen Bolinger, managing director of PCMA Asia Pacific.
"Suppliers have taken a bigger financial hit, with 66 per cent of suppliers noting a decline greater than 75 per cent in revenue, compared to 52 per cent of planners. This is a massive impact and shows the vulnerability of many of the companies that deliver events."
Planners are also struggling to budget for hybrid events as they try to find the balance between taking an event online and managing expectations for offline or physical formats.
"It is clear that the hybrid delivery of events both large and small will be with us for a long time, however, we need to ensure the entire event ecosystem is taken along for the journey," Bolinger said.
Most planners also want to stay within their own borders for upcoming events with results showing 61 per cent of planners and 47 per cent of suppliers preferring to stay closer to home.
More… Singapore selects events to pilot Covid-safety rule
Recovery in China has become a prime indicator as business event organisers look towards a post-Covid recovery, the study confirms.
"The research reveals that the Chinese are expecting a 'pent-up demand' for face-to-face events, hence predicting a stronger recovery in 2021 compared to the rest of APAC," Bolinger said.
PCMA said it would conduct further research in Asia Pacific over the coming months.