COVID practically brought the MICE industry to a halt with organisers confronted with the need for social-distancing measures, international travel bans and "lockdown" orders. We've seen conference and event operators offering solutions to clients by moving events online. Organisers are learning how to create online event experiences while venues redesign facilities to meet the needs of virtual event production.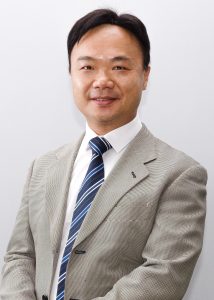 Yes, online events have become more professional, but do they measure up to an in-person event experience? Sorry, not even close!
It's almost like putting a Band Aid on a deep wound. But if face-to-face activities are not possible, event organisers, sponsors and participants will just have to settle with the digital event experience.
Let's look at the fundamental reasons for attending MICE events before we end up in this digital trough.
Corporate Meetings – For clients willing to spend money in organising an event in a hotel or a conference centre, there must be a good reason.  It could be because of the venue's capacity, the facilities or convenience for attendees. The expense is only considered to be justified if the meeting objective is achieved. For example, a focus-group meeting can be held online, but will the facilitator be just as effective in drawing insights from participants? Will the research gathered from the event have as high a level of reliability?
Incentive Tours – The objective here is to reward employees. Can online incentive tours replace the travelling or teambuilding experience? Again, not even close!
Conventions – When I was working for the Royal Institution of Chartered Surveyors, a questionnaire was sent to members asking them to identify the key motivating factors in attending conferences and seminars. Almost half the respondents said they did not care much about the program, the speakers or the conference theme. The top three factors were i) Networking Opportunities, ii) Choice of Venue, iii) Market Intelligence.
More from Roy Ying… When sponsors appear to good too be true
Exhibitions – People show up at public fairs for many reasons. Some are looking for bargain purchases, others may be interested in a fun day out with families and friends. For trade shows, attendees are generally professional merchandisers and people working in the industry. They are generally seeking suppliers and market intelligence.
We also have to consider whether business events will see a sharp rebound, or continue to struggle even when Covid-19 is less of a concern. Perhaps a prudent approach would be to ask the following questions:
Can attendees of MICE events achieve their objectives by NOT showing up?
Will organisers continue to offer online versions of their events when there are no longer travel bans?
Do sponsors still have any motivation in supporting online events?
Are hotels going to give booking priorities to event organisers who just want a small studio for their online events, or those who are looking for a large volume of guest rooms, F&B and conference facilities?
My view is that the MICE industry will almost certainly see a sharp rebound with organisers, sponsors and attendees hungry for face-to-face interaction.  However, MICE operators must integrate the newly acquired online meeting technologies if they want to create a more comprehensive event experience.
Roy Ying is a MICE professional with over 25 years of industry experience. He has held senior public relations, marketing and general management roles in MTR Corporation, Royal Institution of Chartered Surveyors, Hong Kong Chamber of Commerce, Mission Hills Golf Club, Hong Kong Trade Development Council and Jardine Matheson. His signature projects include the public engagement campaign for the opening of  the High-Speed Rail connection from Kowloon to China's national network and the inception of the annual RICS Hong Kong Property Awards. Roy is now a visiting lecturer at Hang Seng University of Hong Kong focused on Global Marketing, Advertising and Integrated Marketing Communications