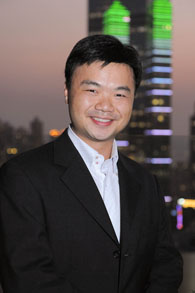 Have you ever received a phone call from a company with deep pockets asking for sponsorship packages, yet you know you have never approached them before?
Have you ever been handed an upgrade for a VIP guest? For example, you wanted to invite the Head of Tourism Office, but you ended up with the Mayor as the Guest of Honour at your cocktail reception.
Have you ever been offered a "free-of-charge" performance by an internationally acclaimed artist who just so happens to be in town on the day of your event?
My humble advice is to not get overly excited by any unexpected opportunities. I used have this old adage engraved on a plaque in my old office: "If it seems too good to be true, it probably is."
Companies with sponsorship money to spend know that they have lots of choices, and hence the demanding attitude. I wouldn't be surprised if the "unexpected sponsor" would want you to tailor the event based on their corporate or promotional messages.
Sponsorship is nothing more than a commercial contract where Party A sells packages to Party B who expects entitlements and privileges. Hence, I would not even report this opportunity to my boss before assessing whether I can comfortably honour everything they want from my event.
Mayors are busy people. I wouldn't be surprised to see multiple requests of their time on every page (probably every hour) in their diaries. Why would the Head of Tourism Office want to counter-propose the Mayor as the guest of honour? Obviously, your event isn't big enough or important enough to give you confidence that the mayor would show up, and hence your original invitation was addressed to the Head of Tourism Office.
Secrets to securing sponsorship
However, there must be a special message that the mayor would want to convey to your audience in accordance with his/her agenda. As event manager, there is little choice except do our best in damage control.
There is no free lunch. Agents representing internationally acclaimed artists are in the business of making commissions off the fees from clients. Sometimes, they would want additional publicity by pitching a performance in a unique venue (such as an airport, country parks or train stations) where there's a bit of novelty in generating media interest. Again, I wouldn't be too excited until I know whether I can accommodate all the hospitality and technical rider requests. They may end up costing a small fortune.
These unexpected opportunities should be treated the same way as crises as they are often very last minute and they may have an impact on the way you've planned your event. Above all else, the boss' expectations need to be managed. What appears to be a once-in-a-lifetime experience can come at a cost.
Roy Ying is a senior corporate communications manager with a blue chip company