ARE YOU drastically pivoting your business models and practices in response to current events?
Are you scrambling to make the shift to virtual or hybrid events? Here's a hint: it's not as hard as you think to make that transition with ease and panache.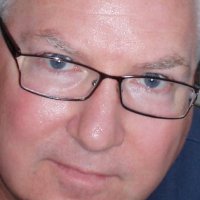 Just as in live events, you need to produce content that runs seamlessly. Yet there's a heightened need to be precise with virtual events because screen audiences have a far greater expectation for "broadcasts" of every kind.
Like a television news broadcast, you'll want no down-time, no stuttering and no stammering – either verbally or technically. Rehearsals and technical proficiency need to be flawless to give your audience a thoroughly satisfying experience from beginning to end. In comparison, there's a bit of forgiveness offered by live audiences to minor glitches by presenters or technical issues.
Here are some tips for polishing your virtual events:
Script and/or rehearse all presenters thoroughly. Anything less than highly energetic, very compelling and engaging content will result in a loss of attention from your remote audience as they will naturally have many more distractions than if they were together in a physical conference space. Dips in energy, lacklustre content and mundane moments will direct their attention away from you and your virtual event.
Be clear about your purpose for the event and its objectives. Is it educational? Motivational? Internal (such as an employee meeting)? Open to a worldwide audience of paid registrants? As with a traditional in-person meeting, content is king!
Yet in a virtual event, your content cannot be supported by the energy of a live audience with laughing, cheering, etc. You – and your content – need to make up for the lack of in-room energy by giving extra oomph to all aspects of your presentation. This is particularly true of sales meetings when motivation and inspiration are greatly fuelled by the theatricality of powerful presenters wrapped in the context of a full production with exciting lighting, superb sound and energising visuals on large screens.
As a virtual presenter, you're competing with those scenes.
Your virtual audience will hope that you keep them on the edge of their seats (at their desks) by bringing high energy, great visuals and exciting content to them as they watch the broadcast.
Involve your audience to help them stay completely engaged during all presentations. Add plenty of audience polling (voting) opportunities to your presentation in order to check in with them and gauge their interest and experience levels with your topic. Play games or quizzes that earn attendees gifts or rewards. Tell your virtual audience that there will be opportunities for them to participate as a virtual panellist in certain sessions. So be ready.Offer prizes for spotting the "Word of the Day" in a presenter's slide deck. In other words, give the audience extra motivation to stay glued to their screens.
Re-create the in-person experience as much as possible. Great virtual events include ways for the audience to interact with one another during the event. Through tools built into virtual event platforms, attendees can chat with one another, live, as a speaker is presenting.
Use polling features frequently to encourage audience participation and acknowledgement. Set up virtual meeting rooms for use after the talk where people who share common goals can collaborate based on the information they just learned.
You can also still include live musical or other performances. Lastly, social media is also a great way to get people involved. For example, Twitter and other channels such as LinkedIn is an ideal way for people to communicate during a virtual event – just create and heartily promote your event hashtag.
Richard Carlstrom is president of Carlstrom Productions, based in San Mateo, California. His expertise includes corporate events production, stage management and video production