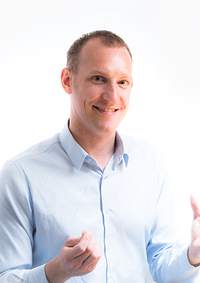 Since our operations in China began over 10 years ago, we regularly come across clients who wish to host events in unconventional locations. This makes for excitement, but there are also some serious challenges in store.
We always advise working with venues that have a strong management team who are eager to grow their business.
Government-owned locations may be very unique and highly differentiated for the client, but management is not always keen on hosting events.
In Shanghai, we tend to use places along the riverside, as well as holding events on boats and yachts on the river itself. A couple of other unconventional spaces include historical buildings and renovated factories. We have also held conferences in public service facilities such as museums and schools in the past. These spaces always have a unique and often artistic atmosphere, with interesting layouts and lighting conditions. We are always on the look out for the latest upcoming spaces and working in China is a treat; there is always something new.
There are three main challenges that we face when using unconventional spaces:
The lead time and auditing, F&B and any unpredictable risk during the actual event. MICE clients in China tend to give very short notice. The majority of clients finalise the details of their event just 10 days before, however, approximately eight weeks is needed to go through the official declaration process with local authorities. Despite a client's preference for an exciting and unconventional space, their events are eventually held in a hotel due to a lack of time for the official declaration process.
When choosing an unconventional space for an event, the event management company is in charge of everything: from technical equipment to catering. F&B is the biggest challenge due to the difficulties associated with the construction of the entire catering site, the guarantee of hygienic conditions and appropriate facilities.
The final challenge is to be conscious of unpredictable risks that can occur during the event due to it being in an unconventional space.
Events in unconventional spaces certainly are possible and in fact they are often the best events. They differentiate clients from their competitors and offer an array of different options that a hotel, or the like, just cannot offer. The key is going through all the hoops to get to the point where an event company can create a truly wonderful event.
Stephane de Montgros is director and co-founder of Riviera Events