EXHIBITORS at Hong Kong's first trade shows of 2023 have spoken of hundreds of orders for "quantities in the thousands" as China's borders re-open and business event visitors gradually return to the city.
Stuart Bailey, chairman of the Hong Kong Exhibition and Conference Industry Association, told local radio station RTHK that he expected a U-turn recovery for the city's travel and events industry after Chinese New Year.
Bailey responded to media reports of a lacklustre attendances three trade shows which come to a close today at Hong Kong Convention and Exhibition Centre. He visited the shows and  spoke to between 20-30 buyers and exhibitors who told him of bumper order books particularly at the Hong Kong Baby Products Fair.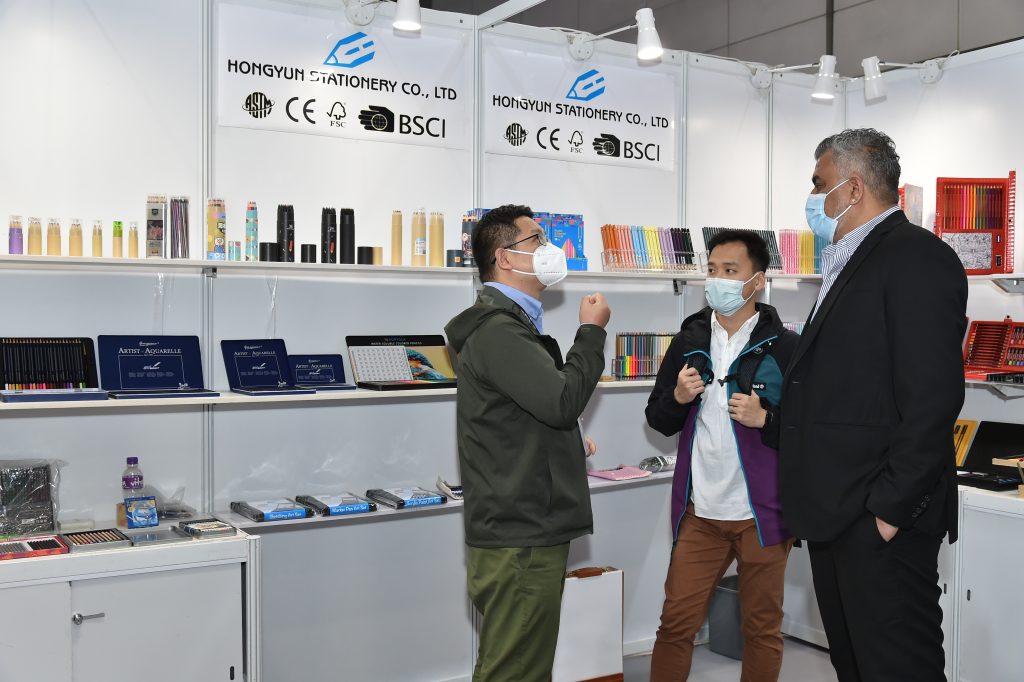 Chinese New Year celebrations begin to get underway from the weekend of January 21 and Hong Kong's recent reopening of borders with mainland China on Sunday say travel is reportedly seeing mainly family reunions and shopping trips.
Hong Kong Trade Development Council and Messe Frankfurt have organised the baby products fair to run concurrently with two long-running shows: a toys and games fair, and a stationery and school supplies fair with a thousand exhibitors across the events.
More… Lifting Hong Kong back on world stage
Bailey said exhibitors and buyers he spoke to were glad to be back in Hong Kong and it was obvious that the numbers would not be the same as 2019 due to borders having only opened a matter of days ago.
People are also prioritising the upcoming new year festivities and adapting to the sudden move by authorities to drop stringent zero-Covid policies, according to reports.
"I don't think anybody who I spoke to was really expecting the volumes to be there," Bailey said of visitor numbers at the trade shows. "The border only opened three days ago, and we understand the problems China has got in getting towards herd immunity.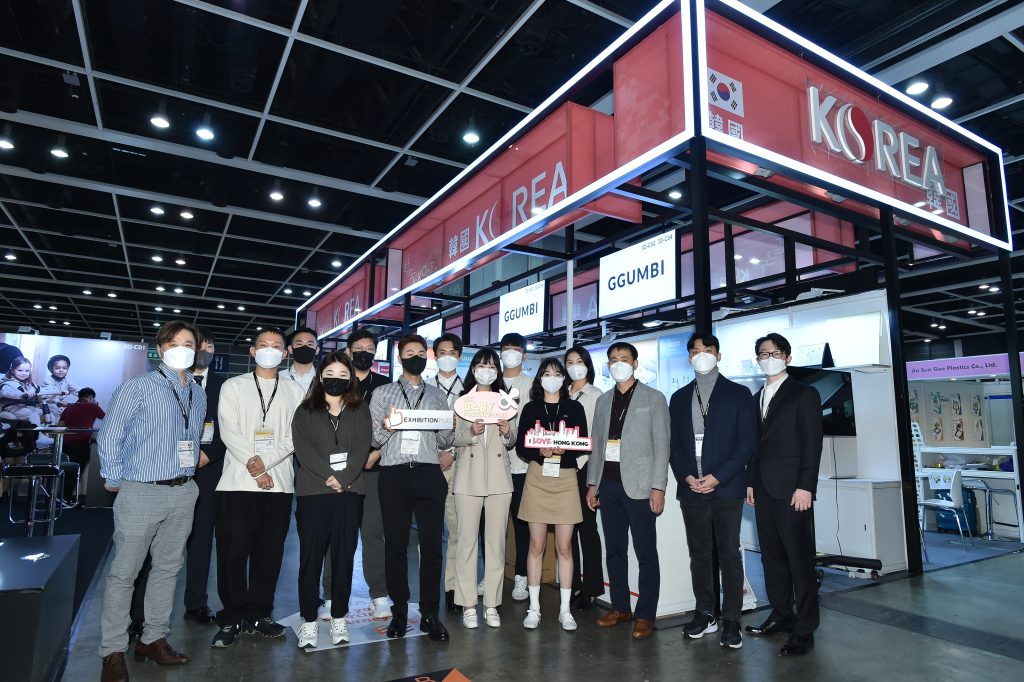 "Let's throw in the fact we also got Chinese New Year in a few days… so people are reluctant to travel. There's a combination of factors, but the important thing with trade shows is that you get the serious buyers coming to the fair, who were there."
After months of the Hong Kong SAR Government being criticised by the local events industry for a stop-start approach to the social distancing regulations, venue shutdowns and travel restrictions, Bailey praised the new "sleeves-up" manner he has seen from officials.
"In this instance, government is doing a good job. I haven't seen such determination to solve some of the challenges we have in bringing back visitors to Hong Kong.
Backgrounder… HK vows return as 'Trade Fair Capital of Asia'
"A huge amount of work is being done for the revival in visitors," he told the Backchat programme.
Bailey also pointed to March being the start in what is widely seen as a revival in the city's events industry with Art Basel, the Clockenflap music festival and the Hong Kong Rugby Sevens all being held in the same month.
"There's an awful lot that is happening, but I am pleased to see the government has really rolled up its sleeves and is engaging with the industries to try to help them solve some of these problems.
"In some ways… a U-shaped recovery will help us because it's not like we're going to get suddenly inundated with millions of visitors. It is going to come back slowly."