IT'S BACK to stop-start with renewed restrictions in Singapore and variants of the virus in Hong Kong – what continues, however, are online events that champion the return of physical gatherings safely and soundly.
Branded's Live Matters provided a buoyant and a clear picture for the Asia events industry, whether conferences, live sports or music festivals. In Las Vegas, BizBash put on what has become one of those "new-norm" formats – a hybrid event, offering ticketing for the in-person gig or the "virtual experience".
In Asia, a small but significant event came from an unlikely quarter. A gathering of 50-plus event professionals organised by the Macau Meetings Incentives and Special Events Association may have been medium-scale – but it was an event with a profound message for the region's post-Covid business recovery.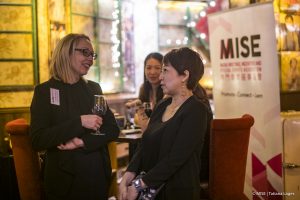 It was also an event with scenes that would cause envy among event organisers elsewhere in the region.
But first: the overriding theme of both Branded's Live Matters and BizBash at Connect Las Vegas is recovery and how industry participants must prepare.
What made Branded's series of interviews with experts and themed discussion panels featuring industry leaders all the more fascinating was the involvement of people from the fields of epidemiology and venue operations who delivered insights on safety protocols. Such input is likely to be the new norm in meetings and events.
While the private sector has been laying The Grounds (quite literally in some cases), officials have been savouring the second attempt at the Hong Kong-Singapore travel bubble after the first bid was ditched last November due to a spike in HK Covid cases.
More… Branded warms up Asia for bounce back
The HK-Singapore axis is never going to fade, but with gathering restrictions being reimposed in the Lion City, it's time to turn our gaze away from that overworn tale of two cities and see what's emerging in Macau. Any fascination, however, needs to be tempered with a mixture of concern for business events in contrast to optimism for the tourism industry.
Macau Meetings Incentives and Special Events Association held its first in-person event this year with "Networking at Portucau" at one of the city's fine restaurants that draws upon the enclave's heritage.
Social events for folks in the events industry are hardly historic, but in these times they are, especially with the backdrop of Macau's visitor numbers from mainland China rising along with the amount of MICE infrastructure in the region and its role in the emerging Greater Bay Area.
Backgrounder… Galaxy lines up Raffles as Macau targets visitor revival
Macau's challenge in the months ahead would be how to fill a swathe of new venues of arena proportions with GICC's 16,000-seat Galaxy Arena, another at Sands China's The Londoner, which join Cotai Arena and that of Studio City's. Then there's the new Grand Lisboa Palace due to be unveiled in the Cotai neighbourhood in June.
Casino and tourism operators may be rubbing their hands in glee at the Macau's success in one area of the visitor economy, but the region's business events sector is in danger of lapsing into a coma, a prominent Macau organiser of international events warns.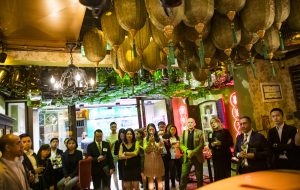 "Despite the optimism felt in general, the tourism sector about the coming golden week of May, the MICE professionals are quite concerned with the business events segment," Bruno Simões, president of the Macau Meetings Incentives and Special Events Association, told the Portucau event.
Simões said that if Macau's borders continue to be closed to visitors from Hong Kong and elsewhere in Asia "the business events segment will be in a sort of coma".
More… HK, Macau watch as Singapore bubble emerges
Macau will not only need to fill venues with delegates, Simões and his association are also concerned about a skills shortage once the region bids for conferences, events and incentives.
"Another point… is the lack experience and know-how of local companies and professionals in the production of virtual and hybrid events," he said.
After a 20 per cent increase in visitors from mainland China during the 'golden week" public holiday, Macau's next step is easing quarantine restrictions for non-residents – that means an essential part of its hospitality workforce.
Letting travellers and event groups journey across the magnificent HZMB sea crossing from Hong Kong and further afield, however, seems more challenging. Time we heard from the virus-prevention and safety protocol experts on this one.
Pictures: Tatiana Lages