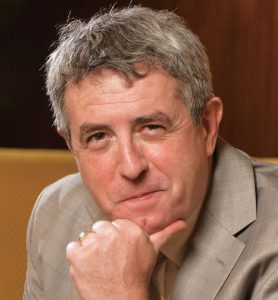 AS we went to press with the latest issue of MIX, Hong Kong chief executive Carrie Lam held a town-hall type gathering in a downtown stadium in an effort to resolve the chaotic scenes that have been beamed on TV screens and social media worldwide.
Such scenes, however isolated and overblown they are in reality, are nonetheless a PR person's nightmare, whether they're a crisis-management tactician or a lifestyle puff peddler. Several global PR outfits turned their backs when approached by Hong Kong government officials fearing the task would tarnish their own image. Thanks guys.
All these Madison Avenue mavens had to do was work on a basic truth: Hong Kong is still a safer place than much of New York or London. Perception is all, however, and the scenes have been shrewdly orchestrated online within Hong Kong to ramp up maximum international pressure on the city week by week.
Unfortunately for the local hospitality sector, to take one example, hotel occupancy rates have fallen off a cliff as a result. And thanks to the way in which everyone with a smartphone and video editing software these days can disseminate any negative image they want to the watching world, our airport's passenger arrivals are plummeting and organisers have been forced to switch events to other regional cities, or cancel altogether.
Update: Hong Kong event organisers to hold 'crisis cocktail'
As industry colleagues from Singapore to Bangkok have been assuring me: what's happening in Hong Kong is not collective mayhem, it is more isolated than appears and will pass; the city is well and truly open for business. The best and most positive path group travel and event organisers can take is to lend their support to Hong Kong by telling their clients that Asia's World City is safe, secure and welcoming.
Trade fair visitors have already been giving the city glowing praise, saying how the recent jewellery and watch fairs show Hong Kong is still very much the place to do business. Corporate event and incentive organisers now need to follow the exhibition industry's lead and tell the same to their clients.
Event organisers in the city are now taking steps – however, gradually – to link with hoteliers and marketers to restore the city's image, a job mega PR firms shied away from.
More: Hospitality firm boss signals SOS for HK hotel industry
In the midst of helping organise one such event, I was reminded how many things in Hong Kong's bureaucratic mindset never change. On inquiring with the local hoteliers' association to see if a hospitality industry representative could appear on a panel, I was told that only requests from the government or its agencies were passed on to members. Inertia is a habit that's hard to shake off, even as the world is watching.
On a lighter note, and turning to our latest print and e-book issue, sassy Singaporean exile Lynn Wong makes an impact on our cover. Read how the Lion City's loss became Spain's gain.
Returning to Hong Kong and its neighbouring cities, we feature the Greater Bay Area in Let's Meet. It's almost certain we'll be seeing more of this as, not only a new economic region with immense potential, but what will also be a conference and incentive destination in its own right. Be sure to tell your groups and clients about the Greater Bay Area when the topic of Hong Kong comes up – there's no need to wait on the PR merchants.
Martin Donovan
martin.donovan@panaceaasia.com