'ACTIVATIONS throughout the Greater Bay Area" will be held when UFI – the Global Association of the Exhibition Industry – brings its 2025 global congress to Hong Kong, say organisers.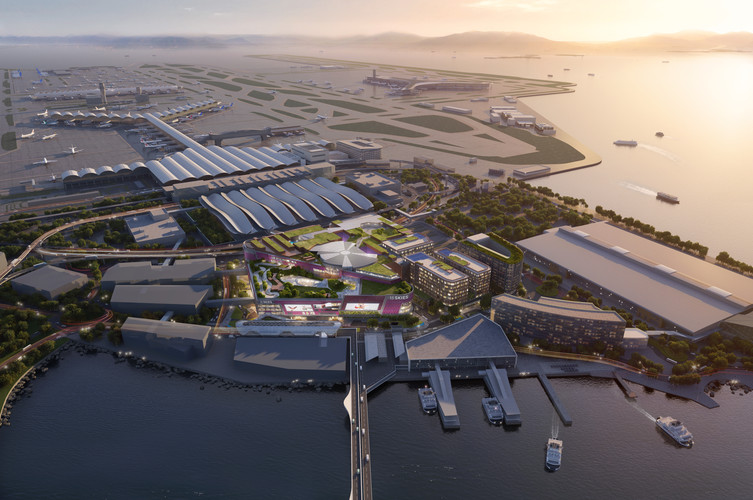 Officials at AsiaWorld-Expo AWE, which will be the host venue for UFI Global Congress 2025, said the event would come as phases of the SkyCity development near Hong Kong-Zhuhai and Macau Bridge were completed.
SkyCity is set to further integrate AsiaWorld-Expo and the adjoining airport with "expotainment" facilities leading to the Hong Kong-Zhuhai and Macau Bridge.
UFI world congresses are held each November in trade-show destinations around the world. Following this year's congress in Las Vegas, (November 1-4), it will head to Cologne, Germany, next year. The 2025 event in Hong Kong would mark only the second time the association has brought the congress to since 2000.
"Located at the heart of China's fast-growing Greater Bay Area, AsiaWorld-Expo is the perfect showcase of the synergies and rich potential of this vibrant market," said Irene Chan, CEO of AsiaWorld-Expo.
More… AsiaWorld-Expo embarks on mega upgrade
"2025 is also a landmark year for witnessing another major milestone in the region's growth: the ongoing development of SkyCity, where AWE is situated, and where new cross-border facilities are taking shape," Chan said.
A spokesman for UFI said the organisation was open to 50,000 people in the exhibitions and trade-show fields who work for 820-plus UFI member companies across 85 countries and regions.
The global congress is considered a "must attend" for the exhibitions industry and UFI's largest international event attended by hundreds of industry leaders
More… Informa, AWE launch Super Terminal Expo
UFI president Michael Duck said: "The UFI Global Congress will conclude a multi-year tour through the world's leading exhibition markets in 2025 – after the USA in 2023 and Germany in 2024, Hong Kong will take the global UFI community to Greater China. We will also be able to celebrate the 20-year anniversary of AsiaWorld-Expo together with our hosts."
Cities that have hosted the UFO World Congress  include Muscat, Oman; Rotterdam, The Netherlands; Bangkok; St Petersburg; Johannesburg; Shanghai; Milan and Bogota, Colombia.