ALOYSIUS ARLANDO is leaving Constellar Holdings – the company founded this year as a rebrand of SingEx-Sphere, the operators of Singapore Expo and MAX Atria.
In announcing a "key management movement", Constellar said Arlando was leaving his role as chief executive (venues) after September 30 to pursue personal interests.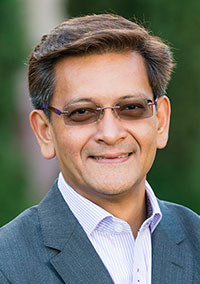 Arlando joined SingEx Holdings as chief executive in April 2010 and grew SingEx into a major player in both venue management and the events business, Constellar said in a statement issued on September 3.
He built SingEx's events portfolio to more than 20 new-to-market events spanning industries including Industry 4.0, FinTech and Healthcare.
Incoming CEO Jean-François Quentin will oversee all matters related to Constellar's group of companies including venue management from October 1, the statement continued.
Quentin previously held senior positions with Reed, UBM and Easyfair among other companies.  He will be supported on the events business by Chua Wee Phong, chief executive (markets) and the Constellar management team.
"The board and management would like to thank Aloysius warmly for his contribution and leadership, and wishes him the best for his future endeavours," the statement concluded.
More… Revving Singapore EXPO's revenue hopes
Arlando is one of the most well known personalities in the Asia Pacific business events industry and is president of AIPC (International Association of Convention Centres) and Saceos, the Singapore business events industry association.
He remains one of the driving forces behind initiatives to prepare Singapore's business events industry for a recovery from the pandemic slowdown with SG Safe Events Certification and encouraging planners to adopt hybrid events solutions.