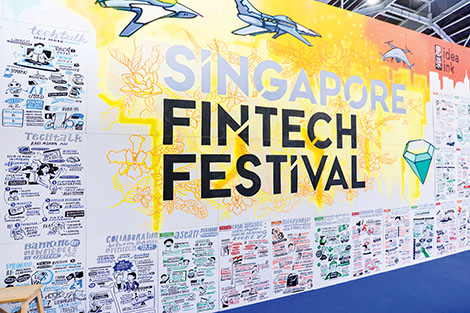 SINGAPORE FinTech Festival marks itself out from other conferences in the banking and finance spheres with a strong emphasis on "festivalised" elements that have proved popular with exhibitors and attendees.
The financial tech conference that officially mixes business with pleasure and where fun is as high on the agenda as networking returned to Singapore's EXPO for its third edition.
WINNING PITCH
Aloysius Arlando, CEO of SingEx Holdings, cites Singapore FinTech Festival as a prime example of the successful concept of festivalisation, where events combine interwoven features. Events include innovation lab crawls, a "hackcelerator" demo day, an investor summit, awards ceremony, three-day conference, and exhibition.
"We use face-to-face meetings, such as trade events, for that handshake towards interactions, ideas-generation, solution-making and problem-solving among players from differing industries or different parts of an industry value chain," Arlando has said of the event.
"Very often, we glean great insights, not through passive content push or show-floor transactions, but through exchanges in experien-tial settings that can bring about serendipitous moments."
But if the festival was fun, its business success was no laughing matter. Organised by the Monetary Authority of Singapore (MAS) in partnership with The Association of Banks in Singapore, in collaboration with SingEx Holdings, last November's event drew a record attendance, attracting 45,000 attendees representing 130 countries, up on the previous year's 30,000.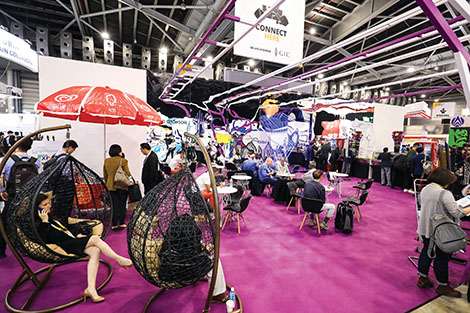 HIGHLIGHTS
The conference attracted more than 250 speakers, while the exhibition featured almost 500 exhibitors – 60 per cent from overseas – and hosted 16 international pavilions. The top three countries represented were Malaysia, with 714 attendees, China (659), and India (578).
High-profile leaders attended with keynote addresses by India's prime minister, Narendra Modi, and IMF managing director Christine Lagarde. Canadian prime minister Justin Trudeau also attended.
Local VIPs included Singapore minister for finance Heng Swee Keat, and Ong Ye Kung, the minister for education, who is also an MAS board member.
Festival product launches included API Exchange, an online global FinTech marketplace and sandbox (testing) platform for financial institutions; MATCH, a deal-making portal that curates and matches promising Asean companies with global private equity and venture capital investors; Artificial Intelligence in Finance Summit, which aims to chart new frontiers in AI; and The Global Investor Summit, which focuses on building businesses across borders.
Business successes included 380 investors who participated in MATCH indicating their intentions to invest US$6.2 billion in Asean enterprises in 2019, seven agreements inked in between MAS and international financial authorities, four other MATCH deals, and several agreements in the private sector.
FinTech saw an overwhelming level of engagement, with its fun Innovation Lab Crawl and other industry initiatives attracting close to 10,000 visitors across 32 innovation labs, 60 workshops and networking events.
Twelve FinTech solutions were recognised at the awards ceremonies, with the companies awarded a total of S$1.2 million (about US$883,400).
Survey results that canvassed replies from 369 delegates and 560 visitors revealed delegates rated the following aspects "above average or excellent": pre-event information and communication (84 per cent), ease of registration (84.3), location (77.8), layout of venue and ease of navigation through the show (75.3), and quality of content (76.2).
The festival's all-day dining concept was also well received by delegates, with 75.3 per cent praising the quality of food, 69 per cent valuing the ambience, and 81.8 per cent enjoying the overall experience.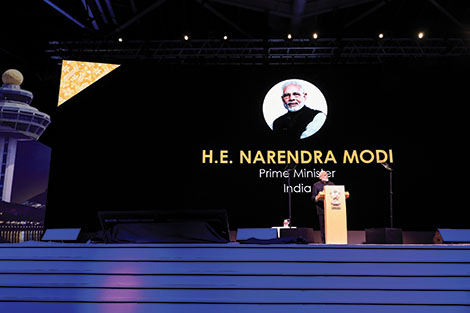 UPSHOT
FinTech award winners summed up the fun festival's serious business achievements. Hugo Young-Bin Ha, CEO of Everspin, whose company won the FinTech Global Award for Eversafe, the world's first dynamic security module, said that maintaining high security for FinTech, which deals with sensitive information and assets, was "a requirement, not an option".
Akshay Garg, CEO of FinAccel Teknologi Indonesia, winner of the Asean SME Award for Kredivo, a digital credit card, said: "We are a team of dreamers and doers… our greatest satisfaction comes from working with amazing colleagues who are energised and motivated by building beautiful products that drive massive impact."
Richard Eldridge, CEO of LenddoEFL, whose company won the Asean Open Award for its alternative data credit score said: "LenddoEFL's mission is to provide one billion people access to powerful financial products at a lower cost, faster and more conveniently."
And Tan Kah Chye, executive chairman and founder of CCRManager, winner of the Singapore Founder Award for a cloud-based platform that connects and digitises global trade said: "CCRManager will continue to work closely with industry leaders and practitioners to form the foundation for future digital innovation."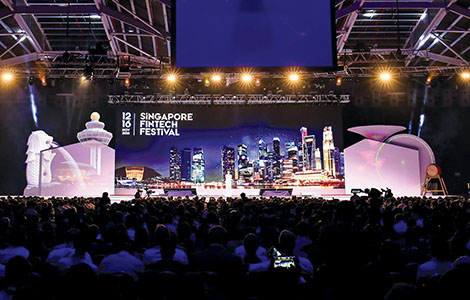 CHECKLIST
EVENT: Singapore FinTech Festival
ORGANISER: Monetary Authority of Singapore, the Association of Banks in Singapore, SingEx Holdings
VENUE: Singapore EXPO halls 1,2,3 & 4
ATTENDANCE: 45,000 from 130 countries
BIG MOMENTS: Attendance by high-profile leaders, product launches, summits and awards
DATES: November 12-16, 2018