HISTORY has been made in Brisbane for both the Australian mining industry and conferences.
For the first time since it was founded 65 years ago in Europe, the World Mining Congress has come to Australia with a conference and exhibition at Brisbane Convention and Exhibition Centre.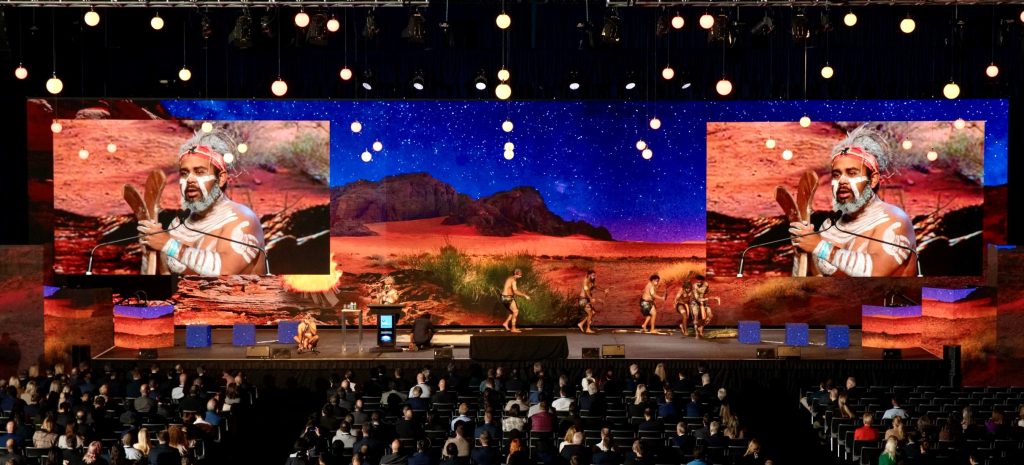 More than 3,500 participants from 70 countries including senior government and corporate officials, researchers, educators and mining industry suppliers attended the four-day event.
Congress chair Hua Guo, a professor in mining engineering, acknowledged Australia's strong position in mining, yet it was the first time the association held its congress in the country. "It's about time you got here," Hua quipped to the plenary audience.
High on the agenda was how the mining industry would work towards Net Zero carbon emissions. The conference was told that minerals mined in Australia and elsewhere were vital to help make this transition.

PCO ICMS Australasia managing director Emma Bowyer worked on the organising committee since Brisbane won the bid in 2016, helping to deliver this benchmark event, achieving record global participation, sponsorship and government buy-in.
High security levels were required at the event, which saw 13 concurrent sessions, satellite meetings, a large exhibition and accredited media. Controversy still surrounds mining but the conference was told the industry had a vital role in delivering essential minerals for a global transition to Net Zero.
More… Brisbane: More than an Olympic Dream
ICMSA managing director Emma Bowyer said that at one point more than 500 emails an hour were being received by the ICMSA secretariat. Despite the varied challenges, Bowyer said: "This is what we live for: guiding clients to produce congresses that lead to impactful changes in society.  Working collaboratively at such a high level with this client has been a major factor enabling us to deliver this event."
Main picture: Mike Henry, BHP chief executive, delivers the plenary address, challenging the audience to collaborate and find solutions to achieve Net Zero. "The race is on," he said.