WILDFIRES in Australia and Korea, global trade disputes, geopolitical upheavals, including violent protests in Hong Kong, the coronavirus outbreak and… who knows what new disasters might strike as Year of the Rat gets under way?
The answer, of course, is that nobody does. Unpredictability is the only certainty in life, and that presents meeting and events planners with a problem.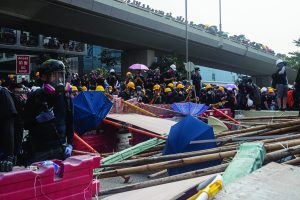 With many events planned months and sometimes years ahead, how can organisers plan for the worst, guaranteeing the safety of participants?
Security experts say threat and risk assessments and crisis planning are vital measures – whether or not there are signs of trouble – especially as many catastrophes, such as terror attacks, extreme weather events and environmental disasters, can strike without warning.
Neal Beatty (below right), partner and general manager, Hong Kong and South China Control Risks, and Nadav Davidai, the company's Shanghai director of crisis and security consulting, say a comprehensive threat and risk assessment should be undertaken to identify where potential issues may lie.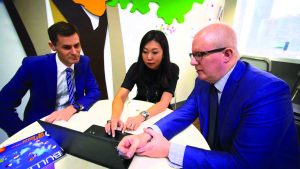 "Based upon the threat and risk assessment, we advise clients to evaluate whether the risk is worth taking, weighed against the importance/value of the event itself," they say.
The global risks company, which advises clients on how to "seize opportunities while remaining secure, compliant and resilient" and also assists with recovery when "crises and complex issues arise", offers a range of mitigation strategies, including "enhanced access control (using technology and human security strategies) and training for staff, to help reduce the risk of incidents impacting the event".
"Training can include crisis management training for management and security awareness training for employees, event organisers and attendees," Beatty and Davidai say.
More: Planners work with 'new reality' in face of terror
"Finally, depending on how far in advance such an assessment can be done, it will be prudent to monitor the situation closely in the lead up to the event, and adjust your assessment and mitigation plans as circumstances dictate."
Threat and risk assessments should be made and updated regularly.
"Start with country/city threat assessments of locations where you regularly hold events and update them once per quarter or after a serious incident happens," they say. "This will help you keep an eye on changes in key security risks such as crime trends, terrorism, civil unrest, etc in those locations. Then you can look specifically at the venues for your events to see if the risks are higher or lower due to specifics of the location."
Beatty and Davidai say the vulnerabilities of each event should be assessed by asking key questions:
Is the location notorious for high levels of petty crime, for example, or are their venue security staff well trained?
Is access control sufficient for the level of threat?
Will police be a reliable responder and partner should we encounter an issue, or is auxiliary security personnel perhaps prudent?
They say it is also very important to test contingency plans at a suitable time in advance of a major event.
More on this: Mass evacuation, anti-shooter drills…
"Run a crisis-management exercise for the event management team. This could be a basic desktop exercise or a full-blown simulation to really test the team and see how they respond to a complex developing situation.
"Base the training exercise around a scenario that could well happen during the event, for example a demonstration in the vicinity of the event or a natural disaster or even an active shooter," they say. "Make the scenario as realistic as possible so that trainees don't switch off as they think it could never happen at their event.
"Also, while communication (both internal and external) is a key part of managing any crisis issue, it is important to focus on the overall decision-making process so that the management team makes the best decisions on how to manage an emerging situation with limited information."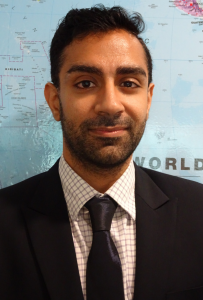 Aditya Luthra, security solutions director, Asia Pacific, with International SOS, agrees that thorough risk and threat assessments should be made prior to an event, but adds it doesn't take a full-blown disaster or crisis to cause disruption. Simple traffic congestion can throw a spanner in the works.
Luthra says close communication should be maintained with local offices or hosts to reconfirm the status of transport infrastructure, such as public transport services and road conditions.
"Be prepared to arrange for alternate transport means at short notice, such as the use of public buses or trains/taxis/hotel-arranged transport, depending on which specific transport infrastructure is affected. Anticipate delays and allow additional travelling time," he says.
During the trip itself, simple guidelines should be followed to mitigate risk, including:
Avoid flashpoint locations wherever possible;
Maintain heightened awareness around high-risk locations due to an increased potential for unrest;
Adhere to all directives issued by law-enforcement personnel;
Do not approach gatherings due to the potential for clashes, and leave an area when large groups of people and/or the police begin to gather;
In the event of unrest, relocate to a secure location, such as your accommodation or office, and remain there until the situation has stabilised.
Luthra says that depending on the fluidity of the situation, International SOS clients are encouraged to call the organisation's assistance centres for the latest, tailored security advice.
"We communicate with our clients through our Assistance App, which sends them timely and relevant, location-specific security and medical advisories. We sift and assess a tremendous amount of data points and social data to provide our clients with these advisories."
OPTIMISM
Despite the doom and gloom, though, there are upbeat predictions for the year ahead with the American Express Global Meetings and Events forecast reporting "very optimistic" feedback from survey respondents.
"While there is quite a bit of talk about economic uncertainty and the impact of political change and instability, including the upcoming US elections in 2020 and the impact of Brexit in the UK, our respondents are predicting the industry will remain steady going into 2020," writes Gerardo Tejado, general manager, American Express Meetings and Events.
There are also positive responses to current disasters – the Australian wildfires and Hong Kong protests – with the tourism industry rallying
to help.
HONG KONG
Hospitality and events managers are fostering a spirit of revival in Hong Kong, calling for support for companies hit hard by fallout from the demonstrations and violence.
Although many Hong Kong events have been affected, with the Global Wellness Summit and Asia Fruit Logistica 2020 relocating to Singapore, 2020 RISE postponed until next year, and HK Rugby 10s cancelled, Gary Grimmer, executive chairman of event consultants GainingEdge, predicts the impact will be temporary.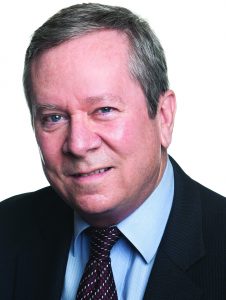 "Talking about Hong Kong, if your meeting is scheduled two or more years from now, your risk factor is relatively low. I don't think the business world is thinking that the disruption in Hong Kong will be a permanent phenomenon," Grimmer says.
More on Asia event cancellations as virus outbreak takes grip
"Our advice to governments and destination promoters is that there should be a big focus on recovery, meaning once the crisis is over, the goal should be to recover to previous business levels as soon as possible. So, communications and promotion following a crisis are even more important than during a crisis. In short, we advise governments to invest more in destination sales and marketing in the period immediately following a crisis and to keep the effort up until business levels are restored."
Stephen Howard, group director of marketing with the Hong Kong-based hospitality Ovolo Group, says the company has seen hotel occupancy fall by 20 to 30 per cent, and is calling on the Hong Kong government to support businesses hit by the unrest.
"Tourism has been a key pillar of the HK economy for many years, so it is imperative that government organisations step in to provide assistance to businesses that are struggling in order to safeguard our city's future as a tourism destination," he says. "We do hope the situation improves soon and our city can return to the thriving tourism hub it previously was."
INDUSTRY SET FOR GROWTH DESPITE WOES
The global events industry, estimated to be worth US$840 billion, is poised for an 8 per cent growth in 2020 "despite looming geopolitical and economic headwinds", according to the CWT Meetings and Events 2020 Future Trends Report.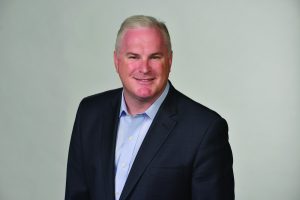 The report says the trade war between the US and China, the impact of Brexit on the European Union, the Hong Kong protests, and the effects of climate change are causing uncertainty and have put businesses on alert.
Despite these issues, there are reasons to be upbeat, says Kurt Ekert, CWT president and CEO.
"The need for live events is becoming more relevant than ever before," Ekert says, with up to 30 per cent of marketing budgets expected to be spent on them in 2020.
"Face-to-face meetings are critical to establishing connections between brands and their customers, employees and their companies, especially during times of uncertainty," he says.
"Knowing how to manage risks globally while putting together an authentic and measurable experience for all participants will be key for success in this space in the coming year and beyond."
BEFORE YOU GO ON THAT TRIP…
ADITYA LUTHRA, security solutions director with International SOS Asia Pacific, suggests certain steps organisers can take to help ensure delegate safety.
Know your group's personal profile and how that may differ from the general populace – this increases your awareness of individual exposure to the different dangers. For example, your appearance, the languages you speak may cause you to stand out prominently in certain areas and expose you to certain dangers.
Conduct research on the destination ahead of time – understanding the country and cultural climate of a place enables appropriate and acceptable behaviour in an unfamiliar environment.
Avoid being complacent – incidents often occur in locations people feel safest in, as it is easy to let your guard down in places they know well. Staying alert and vigilant at all times is key to mitigating many risks.
Maintain a non-confrontational response – you should bear in mind that a non-confrontational response is the best option when accosted by someone, whether they possess a weapon or not.
Understand local road and traffic conditions – plan journeys bypassing affected areas wherever possible. If appointments are in impacted areas, reschedule the timing or location, or allow additional time for journeys.