HOW to get the job done successfully and efficiently is the simplest way of describing the logistics of event planning, from inception to execution.
But a more nuanced definition by events software provider GEVME describes logistics as, "the integrated planning and control of moving event merchandise, food, transport, equipment, and people, to be at the event site on time and in the most efficient and cost-effective manner while also monitoring the internal and external networks".
Logistics can be broken down into planning components, one of the most important of which is transport, although other elements are equally vital to a successful outcome.
HOW THE VENUES DO IT
Hong Kong Convention and Exhibition Centre
Complex planning components are perhaps best illustrated by the requirements of large venues and their clients.
Hong Kong Convention and Exhibition Centre, for example, is home to more than 1,000 events a year drawing around 8.5 million visitors. Large exhibitions can use all 66,000 sqm of the available space and attract as many as 3,700 companies, using six exhibition halls on five levels accessed by ramp or 45-ton freight lift. Art Basel Hong Kong, a high-profile art fair, which showcases installation art pieces from international galleries, often transports odd-sized or heavy exhibits.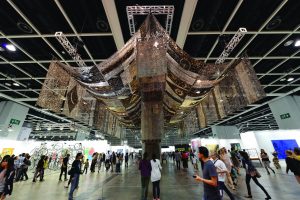 Between July 2018 and June this year, 40,242 vehicles were accommodated at loading bays, with the busiest day handling 551 trucks over 16 hours.
Mabel Hung, director of communications and sustainability, says HKCEC has come up with creative solutions to a range of logistical challenges. Solutions include the early scheduling of vehicles – with discussions starting up to a year before an event.
"Since 2015, incentives are offered to contractors, freight forwarders and exhibitors, who finish loading/unloading their materials within a one-hour limit," she says.
Another measure is the use of an off-site vehicle marshalling area at Tsing Yi, 20km away, to reduce vehicle queuing and ensure efficient use of loading bays. Hungsays effective crowd management, good communications, and contingency arrangements for bad weather, traffic conditions, or the even the civil unrest Hong Kong has been facing recently, help ensure safety
and efficiency.
In Macau
Sands Macau, which operates The Venetian, The Parisian, Sands Macao, The Plaza and Sands Cotai Central, has attracted more than 700 million visitors since 2004, and many of its staff have in excess of 20 years' experience of events logistics.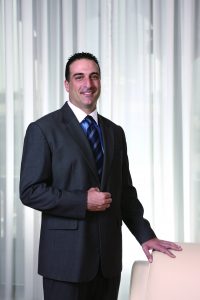 Gene Capuano, senior vice president of conventions, event development and Venetian operations, says logistics must be correctly executed to ensure a successful event.
"We try to keep our philosophy simple – expedite requests, find alternative solutions where necessary, and make our guests and organisers happy," he says, adding that "pre-planning is of the utmost importance".
Capuano says Sands doesn't handle transportation itself but can assist in the process and is "familiar with those companies that are reputable and trusted in the market". Large shows can involve complicated transportation planning.
"As an example, we have an international car show that features supercars from all over the globe. While many of them are ground transported through China and over the border into Macau, we also have some car brands that have to ship months in advance in order to get all the right approvals so as to get the vehicles here in time for the show."
Sands does not have off-site storage and drayage sites, but "can offer some storage solutions on-property, depending on space needed and availability".
"Our own logistics teams manage the arrival of goods by truck, manage load-in and set-up times in the halls, as well on tear-down and move-out days," Capuano says.
As with HKCEC, Sands has contingency arrangements in place to handle the unexpected. "A good example is when we had a group of 6,000 attendees for an event last year when a severe typhoon hit. As well as ensuring the event was not disrupted, banquet and service staff had to work around the clock to look after and feed 6,000 people," he says, adding it was fortunate "all guests were staying at our hotel".
YOUR TRANSPORT AWAITS
Chauffeuring
Although transportation of goods andexhibits to large venues is a test of logistics, other forms of transport also need careful planning.
TBR Global Chauffeuring, for example, which operates in more than 3,000 cities and works with an owned fleet alongside a global affiliate network, focuses around a quarter of its business on meetings and events.
Michael Chiay, head of APAC, TBR Global Chauffeuring, says "the beating heart" of its operation is the TBR system which checks suppliers' proven track records and the quality of their fleet and chauffeurs, among other factors.
Bookings are made with the MyTBR platform on the web or using an app, and there is also a V-Book platform, which adapts to clients' requests, from logo placement to event-specific content.
Chiay says the company is catering for significant growth and increased demand across the MICE industry in the Asia Pacific region.
"We have curated specialist event teams from the ground up across all of our APAC offices (Shanghai, Singapore, Hong Kong and most recently, Tokyo). The teams boast several event logistics experts who have the proven skills and knowledge to deliver top-tier end-to-end event ground logistics planning for a range of complex and large meetings and events, across the region."
Uber
Industry disrupters are getting in on the act, with Uber Events now partnering with planners to design event transportation strategies. Niraj Patel, group lead of central operations at Uber, is quoted as saying the company gets involved with planners as early as eight months before events.
THE LOGISTICS OF SAFETY
The logistics of staging major exhibitions involve many aspects of planning, but one company, Hong Kong-based Milton Exhibits group, emphasises the logistics
of safety.
The company's corporate director-development, Eva Lam, says that although the two big venues in Hong Kong – HKCEC and Asia World Expo – have good safety teams, organisers at smaller and outdoor venues may not have taken safety factors fully into account.
"At Milton, we have set up a team specialised in safety management," Lam says. "Apart from having a registered safety officer to oversee the safety risks and provide a safety plan for organisers, the team has its own self-developed digital platform to manage safety onsite."
Lam says unexpected situations, such as the recent Hong Kong protests, are big challenges for all event organisers and providers. "We have to work closely with organisers on contingency plans, including redesign of floor plans, and logistics arrangements for exhibitors and visitors."
THE EVENT ORGANISERS' VIEW
The logistics of organising events to meet clients' needs is a skill that requires traditional expertise and experience.
Jezz Wu, experiential event producer with Pacific World, says itis important to focus on the different elements of events, such as incentive and conference needs, before proposing destinations and services.
Tania Pasi, Pacific World global product manager, adds that while traditional expertise is vital, there are now additional logistical demands, such as making events sustainable. "We offer multiple programmes under our new #bringchangewithme campaign, which focuses on social and climate issues around the world," Pasi says.
"Logistically, our #bringchangewithme programmes are more complex since we don't just work with the client and the venue, but also need to co-ordinate with locals and local governments as well."
Communication
Hong-Kong based organisers Pyjama run events ranging from small house parties to full-on festivals, and group managing director Phil Murphy says the key to successful logistics is communication."Event clients, as is their right, tend to change things at the last minute and we need to be able to react quickly.
"Cloud computing, from simple Google sheets to our more complex purpose-made quoting and stock-control system, allows each of our teams to keep up to date in real-time as jobs are added or altered, whether we are at our desk, making a delivery, in the warehouse or on an event site."
He says group messaging is invaluable for more immediate matters. "I just looked and I am on 77 different WhatsApp group chats with Matt, our general manager!"
TIPS FROM PETER JONES SPECIAL EVENTS
Melbourne-based Peter Jones Special Events has had a few logistical nightmares over the years – particularly with the intervention of Mother Nature. But Jones says it is how you address an event from the start that can make the difference.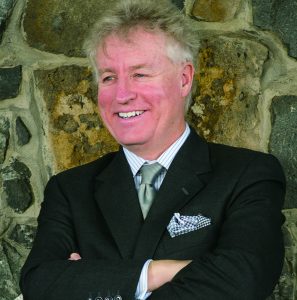 His tips include:
If there are logistical issues with what the client has asked for, raise them immediately.
Always provide options for your clients and never say, "No, it can't be done" without an explanation.
Let them know the budget and other creative implications of adopting various approaches – they are the key issues that keeps them focused on real outcomes.
Never assume "it won't rain" or "the event before us will finish on time so we can start setting up", "every supplier we're using will be flawless", or "the power won't go out".
Work on worst-case scenarios so you are developing Plan B and C at the same time as A, particularly in relation to outdoor events.

 
WHY NOT ARRIVE IN STYLE?
Although transport plays a major part in the serious business of either getting to and from events or staging them, there are fun options as well, invaluable for post-meeting entertainment and incentives.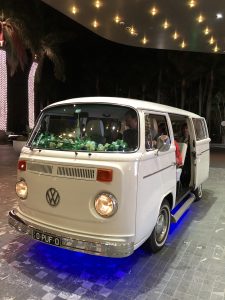 Examples of these are Wildfire Tours – vintage cars and Harleys, and Kool Kombi and Bug Hire. Kool Kombi and Bug Hire, based in Queensland, offers a range of fun Volkswagen Kombi or VW Bug vehicles for events from Yamba in New South Wales to the Sunshine Coast. 
Gold Coast-based Wildfire Tours offers Harley Davidson motorcycle tours and transfers for one person, small groups, large conferences, incentives or special events. The company can also arrange transfers and tours by classic cars, hot rods, custom cruising vehicles and stretch hummers.