INCENTIVE travel planners and DMCs are adjusting to a "new reality" of geopolitical tensions, extreme weather and terrorism – the president of SITE told an opening press conference for the organisation's global conference in Bangkok.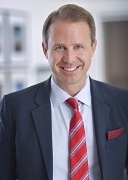 Philip Eidsvold (right), president of SITE  – the Society for Incentive Travel Excellence – said despite these challenges, incentive travel was the fastest growing segment of the MICE industry, with Thailand and other destinations in Asia set to benefit.
The Thailand chapter of SITE (main picture) was also launched at the conference – the first such chapter in Southeast Asia – along with SITE's Bangkok Manifesto.
The conference also saw the largest number of delegates in the organisation's history graduating with the CIS qualification from SITE's Certified Incentive Specialist education programme. More than 70 people involved in the supply and buy sides of incentive travel sat the exam.
More than 363 delegates attended the three-day conference, which drew to a close on January 14, at the Shangri-La Bangkok Hotel. Some 124 delegates travelled from North America, while 146 were from Asia, including 35 from Thailand, the opening press conference was told.
Eidsvold said the conference was being held at a time when the industry was adjusting to the new reality of heightened security amid the threat of terror and natural disasters affecting how travel is planned.
He added, however, that the incentive travel segment of business tourism was now experiencing growth as it shook off the fallout from the Global Financial Crisis of 2008.
More: SITE sows seeds of incentive travel excellence in Macau
The collapse of the sub-prime debt market in the US and Western economies plunged incentive travel, particularly for the finance industry, into a "very rough period" with corporate stays at lavish hotels being widely frowned upon. "Incentive travel was not considered a wise thing to do," Eidsvold said of the period.
"Safety is a core concern as our world adjusts to a new reality," he said. "Our role is adjusting to our new normal, that includes, unfortunately, [threats] like terrorism… weather disasters. This is our new reality and we have to keep living."
Corporate incentives have since being undergoing a resurgence with Thailand proving to be the "ideal incentive destination". He said one example was a buyout of the Banyan Tree Phuket for a corporate group from the US due to arrive this year.
"What we see on the corporate side is that companies are moving forward with their business… the good news is that they are still doing incentive travel.
How to use incentives to motivate and engage
"During the downturn, companies learned a lot about how to take precautionary measures so when there is a recession they don't have to take drastic cuts but keep and motivate the employees they want."
He also pointed to new research by SITE that showed how incentive travel planners ranked destination appeal and creativity over other factors. The study's findings also re-emphasised that incentive travel qualifiers were higher spenders in a destination.
"Destination appeal trumps air access and hotel infrastructure when it comes to incentive travel and Thailand has a lot of appeal. It's all about creating experiences – Bangkok and other parts of Thailand are perfect for that," said Eidsvold.
He said the support of government agencies such as Thailand Convention and Exhibition Bureau (TCEB) was crucial in winning the bid to host the SITE Global Conference 2019 in Bangkok.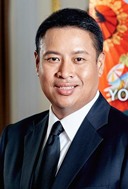 Chiruit Isarangkun Na Ayuthaya (left), president of TCEB, said the bureau proposed Thailand as the host for SITE Global Conference to demonstrate the country's potential and capability as well as its readiness to become a hub for incentive travel in the greater Asia region.
"TCEB's new commitment to the incentive travel market is underpinned by our newly launched brand campaign THAILAND: Redefine Your Business Events. As a co-creator, the bureau drove the bid process to attract the SITE Global Conference and create a networking platform to promote future business co-operation," Chiruit said.
Currently, Thailand has 23 incentive travel professionals who are members of SITE, enabling the SITE Thailand Chapter to be set up as a centre for networking, and organising meetings and incentive activities. The chapter aims to encourage a new generation to get involved and provide supporting activities in terms of knowledge and learning processes for SITE members in the region.
"TCEB has been a mainstay in establishing the SITE Thailand Chapter with the bureau providing support and co-ordination to ensure the success of the initiative. The SITE Thailand chapter is the first SITE chapter in Asean and its launch emphasises Thailand's image as the world-class destination for incentive travel."