NEARLY a year after easing border restrictions following the pandemic, a global campaign championing Taiwan as a destination for international business events kicked off yesterday complete with cuddly mascot, a theme song and the backing of the island's MICE industry leaders.
The Meet Taiwan Open Arms campaign is a series of domestic and overseas events being held this month to showcase Taiwan's attractions for business events visitors alongside venues and services. (Meet Taiwan is a business event promotion unit under the Bureau of Foreign Trade, Ministry of Economic Affairs and operated by TAITRA, the Taiwan External Trade Development Council).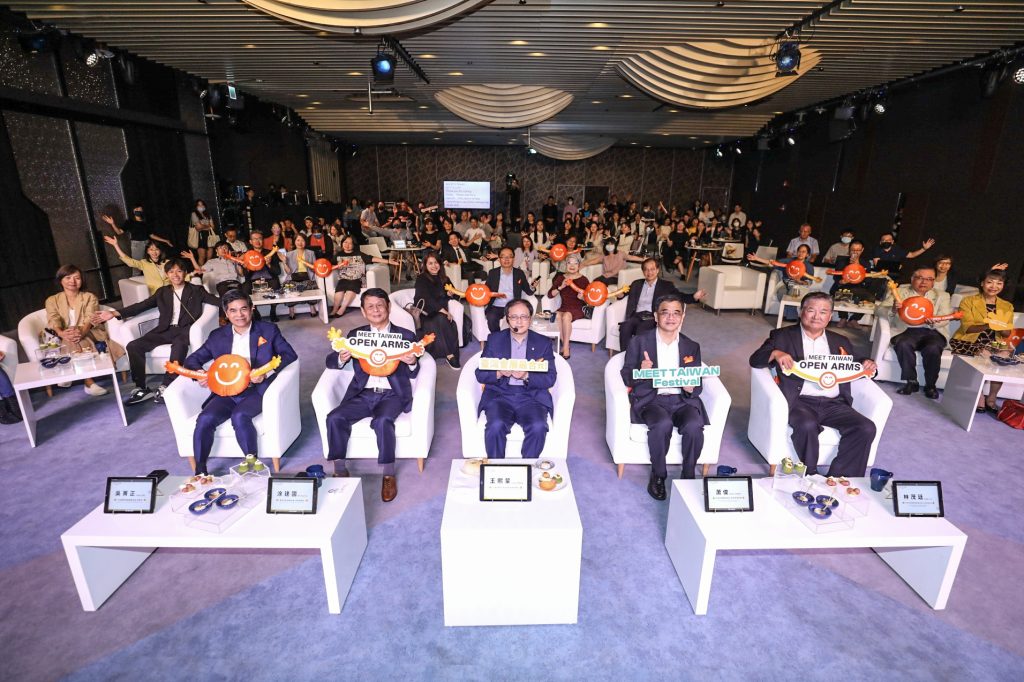 Since re-opening its borders, Taiwan has hosted 99 international conferences, 75 exhibitions with business event activity on a daily basis, the live-streamed event was told. Some 75 per cent of those events were in-person while 25 per cent were hybrid. Officials say their optimistic outlook on the steady growth of the industry in Taiwan matches estimates from industry associations such as ICCA and UFI.
About a hundred prominent figures from Taiwan's business event industry attended the launch to celebrate how international groups are returning thanks to the island's competitive advantages such as technology, endorsement from global associations and post-conference activities ranging from dining, culture and scenery.
GET IN TUNE & CUDDLE PA'Q!
A musical flourish has been added to the open-arms marketing campaign with a song called MEET TAIWAN Open Arms by local a capella group Vocal Asia. A new mascot – named PaQ – also made a special entrance. The name derives from the Taiwanese pronunciation of "open". Each cuddle of PaQ at business event delegates will see a unit added to the Sustainable Fund. During yesterday's global launch, TAITRA president and CEO Simon Wang (pictured) gave PaQ its first official cuddle as a "clarion call to implement sustainability" at events.
"Taiwan not only welcomes everyone with open arms, it also invites foreign business people to keep an open mind, have an open imagination, and stay open to possibilities, creating infinite possibilities, together," said Chun Hsiao, economic counsellor of the Bureau of Foreign Trade, told the event, which was livestreamed globally.
A TAITRA statement following the launch highlighted how links with the international business events industry have been maintained in a competitive market through innovative Meet Taiwan marketing strategies led by the Board of Foreign Trade.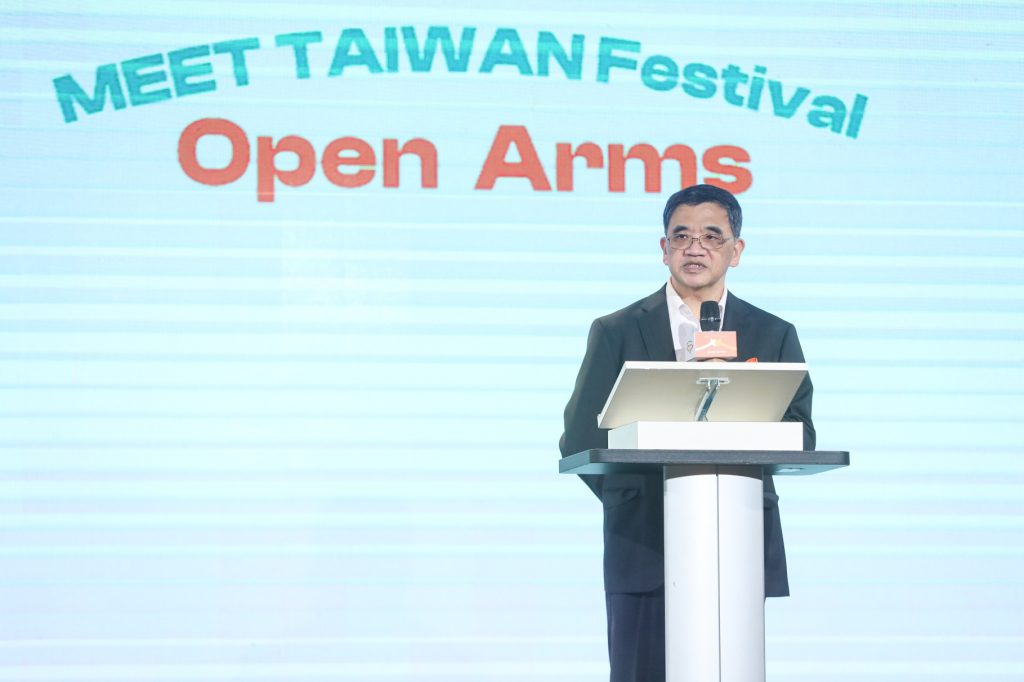 Further outreach to international business event organisers includes the debut of presentation of e-commerce business solutions at the MICE Salon event, pitches on meeting design at Taiwan MICE Talk.
The two winners of Meet Taiwan's Greentopia competition: the Japan One Smile Foundation and Vietnam Latutu Detox have also been invited to participate along with South Korea Hyundai MOBIS, the winners of the Asia Super Team incentive travel contest. Business networking and experience sharing between Taiwan and Malaysia industry representatives have also been planned, the livestream was told.
Among the examples of "robust event industry infrastructure" the world's event planners will be hearing more about is the 5G network-enabled Kaohsiung Exhibition Centre, the International Convention Centre, Tainan with its high sustainability standards, and Taoyuan Convention and Exhibition Centre, which is scheduled for completion in 2024.
Backgrounder… Taiwan welcomes you with open arms!
The Expo-Tech Program, announced by the Bureau of Foreign Trade, won an Industry Partners Award from the Global Association of the Exhibition Industry (UFI) this year, underlining the strong coordination between business events and technology in Taiwan.
"With software and hardware expansion support, Taiwan's business events will not only appear during the Meet Taiwan Festival, but they will also continue to thrive, ushering in a new wave of business opportunities," according to TAITRA.
IT'S IN THE DNA
The MEET TAIWAN Festival celebrates business events according to business event DNA. The DNA concept contains four components: international, interaction, knowledge and future – each respectively represents inviting international business events to Taiwan, facilitating interaction between domestic and global industry players, knowledge sharing at the Asian MICE Forum, and collaborating with industry stakeholders to promote Taiwan business event industry abroad and to strive for future business opportunities.
– Simon Wang, president and chief executive, TAITRA