Corporations and organizations participating in MEET TAIWAN's Asia Super Team competition over the years have had great fun learning about Taiwan's fascinating itineraries, teambuilding options, delicious local cuisine and much more.
Now their knowledge of Taiwan is being taken to new level with an online activity that highlights the strides taken in the domestic MICE industry towards environmental protection and sustainability.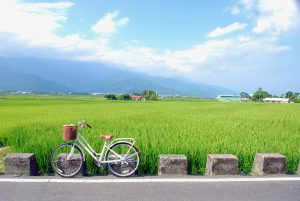 With ESG (environment, social, and governance) and other socially responsible benchmarks becoming increasingly important parts of corporate life, organisers are realising that encouraging awareness among business event delegates should come across in a fun, yet no less informative, way.
GREENTOPIA: Sustainable MICE City in Taiwan is a new 2022 project by MEET TAIWAN, Bureau of Foreign Trade, that will take the place of the Asia Super Team competition. Characters from the city, representing key elements of sustainability and environmental protection, will take participants step-by-step through green meetings, energy saving, waste reduction and more.
GREENTOPIA also comes as Taiwan authorities are gradually and safely easing border restrictions. Since July 25, foreign nationals may apply to enter Taiwan for volunteering, religious studies or missionary work, internships, and international exchanges such as working holidays for young adults.
The hope is, of course, that MICE delegates will follow in due course and, thanks to Taiwan's early reaction and containment of the coronavirus' spread, that goal has a realistic prospect of being achieved.
The GREENTOPIA website, which will launch in August, forms a key part of MEET TAIWAN's commitment to sustainability and achieving net-zero carbon emissions. Business-event professionals from all over the world can partake in the competition for a chance to win prizes valued up to US$30,000. Participants are asked to design proposals, using information provided by the characters who are also called the five leaders, to create their ideal sustainable events and associated activities in Taiwan.
Five winners will each receive a prize worth US$6,000 and an e-Citizenship Card. US$2,000 is to be awarded to the winners after the announcement, with the remaining US$4,000 used as a subsidy for their future business event in Taiwan.
LET'S MEET THE FUN CHARACTERS WITH A SERIOUS MESSAGE ABOUT SUSTAINABILITY
+ HOUSIE not only has the job of sharing tips on finding green venues and hotels, it also provides details on how conference and exhibition centres—such as Nangang Exhibition Hall, with its Green Building Award, and ICC Tainan, which has a design that incorporates green energy and carbon reduction—are using the best in technology to lessen their impact on the environment.

+ ELECTRIE shows groups how digitalisation is used to reduce waste while enhancing the delegate experience with LED signage, 5G-enhanced streaming and more. Smart systems that leverage AI are also making functions like check-ins and venue orientation smoother.

+ GREENIE takes you through the sustainable experiences available such as reducing harmful carbon emissions by enjoying bicycle trails and separating garbage from recyclable materials, plus supplying green conference guides and learning how Taiwan's indigenous communities are developing their own sustainable economies.

+ With WHEELIE you'll revel in a journey on sustainable transport by embarking on Taiwan's High-Speed Rail which links the north and south of the island, or the Metro Rail Transport systems that operate in five municipalities, reducing reliance on cars. Wheelie will also introduce you to the bike-sharing operations available in 12 counties and cities throughout Taiwan, and how big conference centres are conveniently located near good restaurants and accommodation thanks to MICE Circle initiatives.

+ FOODIE serves up delicious ideas ranging from choosing eco-labelled restaurants and ways of reducing plastic-use with recyclable cups and cutlery, to assisting young farmers and smallholders with methods to cultivate more efficiently and better handle fluctuations in agricultural prices.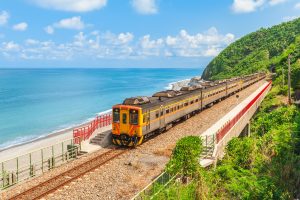 MEET TAIWAN, under the Bureau of Foreign Trade, has been dedicated to improving Taiwan's MICE industry since 2009. The promotion program has the goal of bringing Taiwan to the attention of conference and business event organisers across the world while raising standards in the local MICE industry.
A range of subsidies and services are available to international and domestic MICE suppliers. These include matchmaking meetings for target markets, assistance with bids to bring global conferences to Taiwan, offering cloud services for new shows and conferences, providing advice on energy saving during events and for venues, and much more.