AN AMBASSADOR initiative by Hong Kong Tourism Board is being credited with securing the city with two tech conferences in 2022 when Web Summit's RISE event will also be held.
Efforts by Hong Kong Convention Ambassadors is credited with bringing the inaugural Greater Bay Area Artificial Intelligence Conference 2022 (GBAAIR) and Robotics Conference and IEEE Region 10 Conference 2022 (Tencon), which was last held in the city in 2006.
The two conferences are expected to "act as a magnet for leading industry experts", according to HKTB, and will strengthen Hong Kong's role as a centre for innovation and technology (I&T).
More… RISE drops KL dream for Hong Kong
Conference organisers thanked the Hong Kong Convention Ambassador (HKCA) programme initiated by HKTB for helping them decide on the best location.
Both events will be held at Hong Kong Convention and Exhibition Centre where RISE, which is returning to Hong Kong, will be held in March 2022.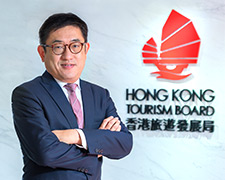 Tencon has been scheduled for November 1-4, 2022, but a date has yet to be revealed for GBAAIR.
"Since starting the HKCA programme, we have received tremendous support from more than 100 ambassadors, who are all prominent leaders of business and professional bodies in Hong Kong," Dane Cheng, HKTB executive director, said.
"Their concerted efforts will lead to a new era of opportunity for both Hong Kong tourism and the city's multi-sector development. We are confident we will achieve further success with our ambassadors and make Hong Kong the world's meeting place for business events."
More… Hong Kong reveals big wins
The news comes as Hong Kong arises from two years of crisis that have tarnished its international image as a business events destination. Street protests in 2019, which descended into chaotic scenes that included airport sit-ins, were followed by Covid restrictions and quarantine rules that are expected to continue into the first part of 2022.
A decision by Web Summit to bring RISE 2022 back to Hong Kong after it previously switched the conference to Malaysia is credited to lobbying by government agency InvestHK, senior officials and the organisers' doubts over the logistics of hosting the event in Kuala Lumpur as the world still struggled with Covid outbreaks.
GBAAIR is seen by officials as the first large-scale conference of its type due to take place in-person in the Greater Bay Area – a new economic zone spanning Hong Kong, Macau, Zhuhai and surrounding municipalities – since the Covid pandemic. It will be hosted by the Hong Kong Society of Artificial Intelligence and Robotics, along with the Hong Kong Productivity Council, which is part of the HKCA programme.
Backgrounder… Events line-up heralds hope for Hong Kong
Productivity council chairman Willy Lin Sun Mo said: "We are delighted that the HKCA programme was launched in time, and the HKTB is a great partner, offering professional support every step of the way, especially for first-time organisers."
HKTB worked with the local chapter of the Institute of Electrical and Electronic Engineers (IEEE) to bring Tencon to Hong Kong. More than a thousand professionals, academics, industry leaders, researchers and students are expected to attend the November 2022 conference.
Paulina Chan, chair of the IEEE Hong Kong Section and general chair of Tencon, said: "We're excited to host Tencon, an IEEE flagship conference in Hong Kong again in 2022.
"Hong Kong is an ideal destination for technology-business integration and an international hub for hosting professional conferences in Asia. We had a great experience working with the HKTB," said Chain, adding that Tencon will "reach new horizons in global participation" "dynamic exchanges" among international delegates.