MALAYSIA has signed a deal to host RISE – Asia's largest technology event – in a move that sees the conference switch from Hong Kong where it was held for five years.
Web Summit, the company behind the annual event, said RISE 2022 will be held in Kuala Lumpur in a 10-year deal after a bid led by Malaysia Digital Economy Corporation (MDEC) was chosen earlier this month.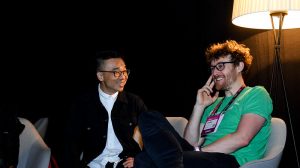 Paddy Cosgrave, co-founder and CEO of RISE conference and Web Summit, told the South China Morning Post that the decision to move its Asia event to Malaysia had nothing to do with the civil unrest in Hong Kong during 2019.
The March 2020 event, RISE's sixth edition, had been postponed to 2021 due to disturbances in Hong Kong with Web Summit citing concern over safety of its participants.  In 2019, RISE attracted more than 16,000 people to Hong Kong Convention and Exhibition Centre with leading startups and Fortune 500 companies participating.
"We are always looking to find the best homes for our events. We've built the best tech conference in the world in Lisbon, and now have the certainty that comes with a 10-year deal and an incredible venue. We're excited for RISE to grow from strength to strength in its new home," Cosgrave said in a statement issued after the MDEC partnership was signed.
More… China expos leading digital change
"We are extremely grateful for the support the city of Hong Kong has given RISE over the last five years. We have thoroughly enjoyed building RISE to what it is today in Hong Kong, and have made some long-lasting friends in the city.
"This is not a goodbye to Hong Kong. We hope to return to the city in future with  a brand new event."
Casey Lau, co-host of RISE, said: "I was absolutely thrilled when Paddy chose Hong Kong to launch RISE back in 2015. It helped put Hong Kong on the map as a destination for tech.
"It makes sense to now expand the conference into other parts of Asia. Hosting RISE in Kuala Lumpur is going to expand the event into an exciting region of Southeast Asia," said Lau.