THAI travel-trade professionals, TV celebrities and lifestyle influencers are among the first to have seen an international promotion based on southern China's Greater Bay Area as a destination brand.
Tourism officials from Hong Kong, Guangdong province and Macau jointly launched the first large-scale overseas marketing event in Bangkok under the theme of "Greater Bay Area – Connecting Great Experiences".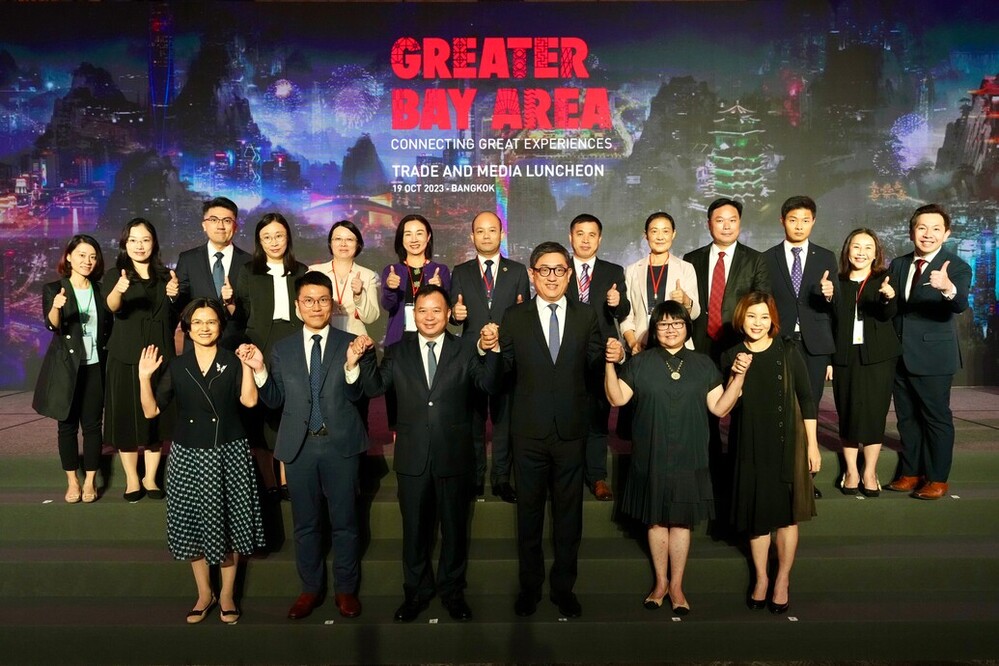 Hong Kong Tourism Board (HKTB), the Department of Culture and Tourism of Guangdong Province and the Macao Government Tourism Office (MGTO) have operated a join marketing organisation over the years through the "Guangdong, Hong Kong and Macao Tourism Marketing Organisation". Following the pandemic and the resumption of travel, a Greater Bay Area tourism brand based on attractions offered by the nine cities and two special administrative regions of the GBA is being rolled out internationally.
A delegation of more than 30 representatives from the three GBA destinations introduced the latest tourism developments to more than 100 trade partners, media, and key opinion leaders (KOLs) in Thailand during the October 19 event.
More… Hong Kong, Macau bringing GBA to Barcelona
An "all-in-one" GBA tourism website, a travel programme on Thai TV and further promotional activities have also been launched as part of the campaign.
Thai artist Na (Naphat Vikairungroj) and presenter Petch (Tawan Taradolrattanakorn) were invited to visit Hong Kong, Macau, Guangzhou and Shenzhen to record scenes for TV travel show, The First Ultimate. The duo introduced cultural heritage sites and new attractions in each city. The show is set to be aired on YouTube, local TV channels in Thailand and online media platforms from November.
HKTB launched a thematic website (discovergreaterbayarea.com) – featuring some 90 attractions and experiences across the '9+2 cities' based on four main experiences: Local Delicacy; Cultural & Heritage; Theme Park Thrills, and Festive Celebrations. The website also provides curated itineraries with information on transport links, currency and payment
North American travel-trade operators were also hosted on a nine-day, eight-night familiarisation trip in Hong Kong, Macau, Guangzhou and Jiangmen in September designed to inspire ideas for itineraries.
Kevin Yeung, the Hong Kong SAR Government's Secretary for Culture, Sports and Tourism who was visiting Thailand, met the GBA delegation in Bangkok to show the government's support to the tourism partnership between the GBA cities.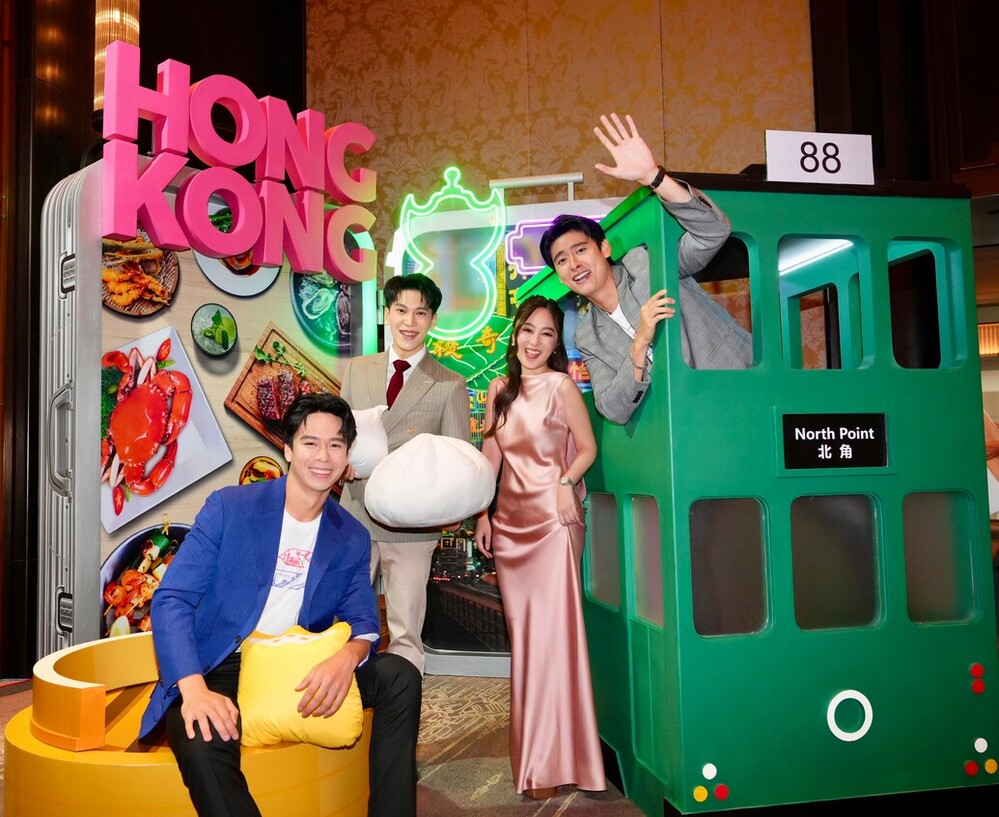 Dane Cheng, HKTB executive director, said: "Hong Kong has the advantage of its exceptional connectivity with the world and plays a crucial role in promoting GBA tourism. By consolidating the abundant tourism resources of the '9+2 cities', the HKTB is launching a series of promotions under the new GBA tourism brand to showcase the all-round tourism experiences available within the region, attracting visitors to plan their multi-destination journey in the GBA, and further enhancing the tourism competitiveness of the entire region."
Zhang Yimin, Deputy Director General of Department of Culture and Tourism of Guangdong Province, said: "Guangdong and Thailand are important tourist sources and destinations for each other. Guangdong strives to develop the Guangdong-Hong Kong-Macao Greater Bay Area into a world-class tourism destination.
Yimin said that by promoting the cultural and tourism assets of GBA cities there would be more enriched content for multi-destination itineraries. "Moving forward, we will join hands with Hong Kong and Macau to promote the GBA tourism brand and enhance the appeal and reputation of the Greater Bay Area as a world-class tourist destination," he said.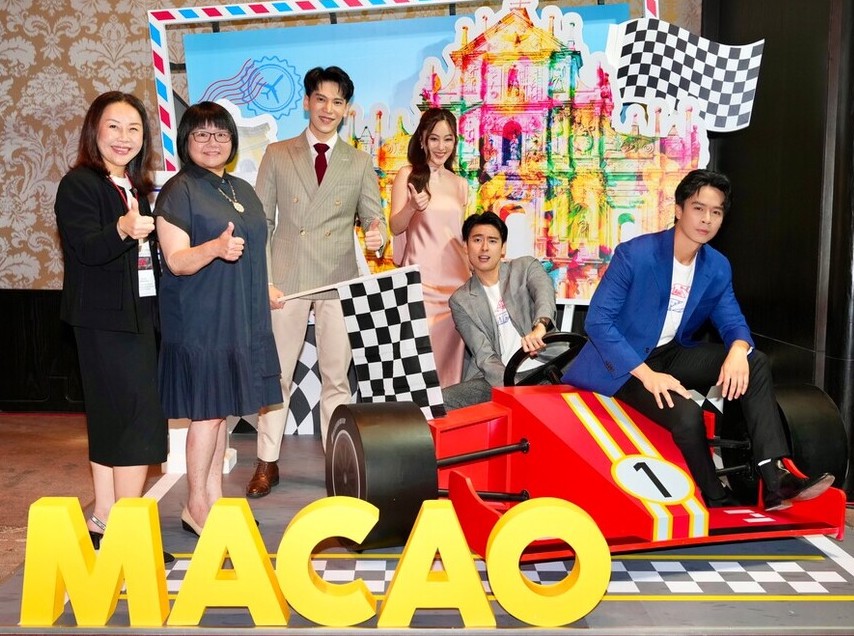 Betty Fok, Head of Destination Marketing Department of MGTO, said: "Macau is celebrated for its world heritage 'Historic Centre of Macao' and reputation as a UNESCO Creative City of Gastronomy; together with the city's world-class integrated resorts and leisure facilities as well as exciting mega events, Macau continues to deepen the integration between tourism and other sectors, promote diversified tourism development, and consolidate its positioning as a world centre of tourism and leisure.
"Riding on Macau's unique advantages, MGTO is committed to enriching the tourism offerings and experiences in the Greater Bay Area, and jointly branding the region as a distinctive destination that holds wide appeal for travellers from different parts of the world."