AN ATTEMPT by one of the world's leading conference and incentive travel management companies to ease the publicity impact of closure plans has unravelled.
A note sent by Pacific World to clients and partners informing them about the cessation of its operations by November and the closure of the company's Hong Kong office in September surfaced in travel-trade websites.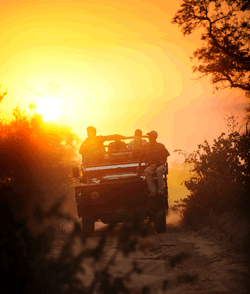 One industry analyst said news of Pacific World falling victim to the global slump brought on by Covid-19 would be met with some sadness as the company had a broad range of business and was better placed than others to withstand any economic fallout. The company was formed more than 40 years and has operations in 30 countries.
Another consultant said the challenges faced by such a large operator showed the scale of the crisis, indicating an urgent need for cooperation between industry players across the region.
The note sent to partners was signed by the "Pacific World Family" and stated it was with "heavy hearts" they were telling them of the cessation of operations.
More… Planners hit by Covid's economic toll
It is understood that Pacific World executives are now trying to limit unexpected fallout from the plans which, until last week's unwarranted publicity, had been kept under wraps since April. The process of laying-off staff has been complicated by differing employment laws in each of the jurisdictions where Pacific World operated.
Pacific World chairman Hervé Joseph-Antoine was contacted for comment, along with TUI, which owns the company. A TUI spokesman said the company was now communicating the matter with staff and would reply when this was done.
Citing the Covid-19 pandemic, which is hammering the business events and travel industry, Pacific World said in the letter that the Hong Kong offices would cease operations from September 14.
Though it expected the industry to recover over the next 12 to 18 months, it said global tourism had been "completely disrupted" over the past few months.
Pacific World's offices in Thailand have already closed and it is understood that more of its Asia operations, including Bali and Singapore will follow.
The company had been operating in Hong Kong since 1981 focused on inbound groups. In late 2017 it moved into new offices in the Kowloon area of the city where it  employed about 12 people.
Q&A with Pacific World's Selina Chavry
"With market uncertainty for such a long period of time it is no wonder that even established major players like Pacific World are being challenged," Mike Williams, senior partner and consultant with GainingEdge, which advises destinations and companies in the MICE industry, told MIX.
"Under the current climate such occurrences may become more common. There is a great and urgent need for collaboration and support across the Asia Pacific region between governments, industry and competitors to get through this crisis and take hold of the opportunities it may bring," Williams said.
DMC operations in Hong Kong would also have been severely hampered by the street disturbances of 2019, which included airport occupations by protesters resulting in the suspension of flights and chaos for travellers.
Pacific World underwent expansion in recent years with a new management team based in Singapore and a heightened presence at regional trade shows and forums. Partnerships were also signed with MICE industry operators in various international markets.
Until recently, Pacific World staff had been creating social media content such as cookery lessons, as Covid brought travel to a halt and organisers pivoted to digital.
In the letter, Pacific World added: "We continue to believe in our industry. Fundamentally, the global economy will rebound. Today's reduced travel budgets and cancelled meetings and events are tomorrow's pent-up demand and people will continue to meet for business events again.
"We believe the industry will recover over the next 12 to 18 months, and over this time, our passion and legacy of innovation will continue to help us create better outstanding experiences."