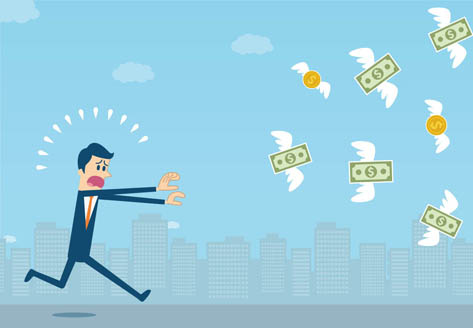 AS the Asia Pacific meetings and events industry tries to predict what might unfold in 2018, some planners are writing off 2017 as an annus horribilis – the year some agencies were forced to close or relocate and others faced budget cuts, staff reductions and leadership shake-ups.
A second, perhaps more diplomatic reading of events, combines the rough with the smooth. It prefers to describe the year's fortunes as "mixed", with some agencies thriving as a result of serendipitous business transactions and others succumbing to market forces and increasing competition through no particular fault of their own.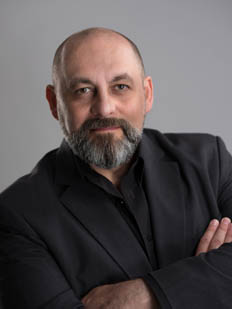 A third interpretation – more positive on the financial front but damning when it comes to agencies' performances – sees budgets increasing across the sector but blames some failures on outdated business models and a lack of innovation.
Darren Kerr (right), founding partner of Factor168 Creative Event Company, is a good example of the first approach where Hong Kong is concerned. "For most agencies it's been a horror year with many customers relocating their decision making (and in turn budget focus) away from Hong Kong to Singapore and to a lesser extent Shanghai," he says.
"Compounding this is a reduction in spend within Hong Kong and a greater emphasis placed on procurement objectives, aggressive cost reductions and general conservatism in place of strategic marketing drivers and creative courage."
Kerr says a "turbulent landscape for agencies" had formed over the past year: WRG Hong Kong shut shop; Imagination underwent "strategic withdrawal" as it wound down its Hong Kong offices to refocus on its Shanghai operation; there was a "profound talent collapse" at another internationally led agency and an "unexpected and savage staffing reduction and refreshed leadership at Uniplan".
Opinion: The Year of the Dog battle plan
"On the positive side, old hands have performed a phoenix with the creation of the Lore and Filament event agencies," he says.
T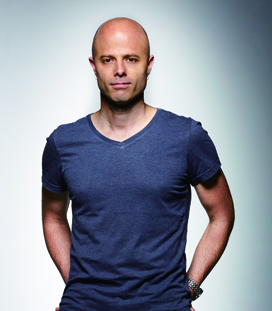 ypical of the second approach is the view by Adam Charles (left), SVP, managing director, Asia Pacific of FreemanXP, that expectations regarding agencies' performances are increasing the pressure on them.
"It seemed to be a mixed year for the industry," he says. "We at FreemanXP have had a great 2017, and I know that a few of our competitors have as well. However, it has not been smooth sailing for others, some international agencies have closed their doors in certain countries.
"One of the challenges all agencies are facing is that so much more is expected from an event agency as brand experience has become an increasingly important part of the marketing mix," says Charles.
He is optimistic about his company's prospects, though. "Our client mix has broadened considerably in both our Singapore and China operations and our work scope has grown as well. So far, 2018 is shaping up to be solid."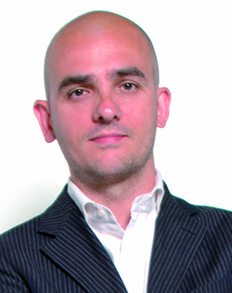 The third approach is spelled out by MCI Group's Asia Pacific COO Oscar Cerezales (right), for whom 2017 was a period of growth. "We have seen a bit of everything, depending on who, region and business model."
Cerezales disagrees "with what some planners or experts suggest" about last year being a bad one for the industry; at least not in the case of meetings, conferences and incentives.
He said major convention centres and hotels ended 2017 with record figures. "Marketing budgets are increasing across almost all industries and regions' top events achieved their delegate objectives, etc. The fundamental problem is that some planners – a lot actually – still have the same business model as 25 years ago."
Cerezales says planners and experts blame the market when the reality is that marketing budgets are increasing, but CMOs' spending habits leave a lot to be desired. "Long story short: the addressable market is bigger and bigger, but capturing market share requires innovation."
He says planners should increase alliances, embrace innovation, adopt "new go-to-market strategies", diversify their revenue channels and "attend non-MICE events and learn from other industries – adapt business models".
When it comes to global statistics, the figures bear out Cerezales' optimism.
Aloysius Arlando: 6 challenges we face in 2018
Writing in the 2018 Global Meetings and Events Forecast from American Express Meetings and Events, the company's senior vice president and general manager, Issa Jouaneh, describes the industry as "thriving". He talks about the positive sentiment in most meetings and events sectors, and says strategy will be a key factor with budgets that are flat or just one per cent higher than last year.
The signs are also optimistic for incentive programmes, according to the 2018 Site Index – a survey of 572 incentive professionals from 72 countries. Respondents report that they expect their budgets to increase, although cutting costs is a priority.
But for all the talk of statistics and optimistic budget predictions, it is the views of frontline planners in the live-communications segment that tend to define perceptions of the industry's performance in 2017. Independent operators and agencies linked to global advertising agencies all found the going tough.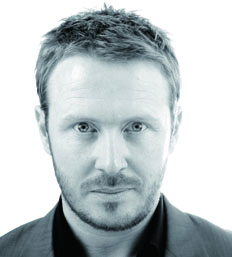 Chris Dobson, for example, now heading up The Labs in Hong Kong, was managing director of the independent experiential agency Imagination in Hong Kong until it was announced that it would cease HK operations completely in April this year to focus on China business after a shift of clients away from the city to Shanghai over the past four years.
Dobson (left) describes 2017 as "an especially challenging year for international firms" in the Hong Kong market.
"It is a very unforgiving market – the large-scale events that were the lifeblood of the industry for so long are either gone, or much smaller in scope," he says. "This makes everything hyper-competitive, and now companies are having to do more with less, and be very smart in how they generate revenues and manage costs.
"I've always been a big believer that event companies have tremendous opportunity to diversify. In a world increasingly defined by experiences more than messages, the understanding of spaces, visitor journeys, narrative, theatre and content that are inherent in event companies should provide a great deal of opportunity. It's more of a mindset shift. I think the term 'event' is in itself self-limiting. It's about creating experiences, and that is a very valuable capability today."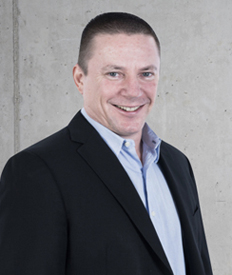 Darren Chuckry (right), managing director of Uniplan Hong Kong, describes 2017 as "a tough year for larger agencies" and says "the brands were under increasing pressure to tighten their marketing budgets yet still expecting their agency to deliver world-class experiences".
He says the way forward lies in budget management and making the most of digital technologies. "Find new ways to work and deliver more cost-effective solutions. Don't be afraid to try new and different vendors that might surprise you in their offerings.
"The biggest developments will start to arise with new technologies hitting the marketplace, and a more concerted effort to connect live experiences into other marketing channels. More and more, we are realising that AI, big data and the IoT are beginning to provide new solutions for brands to connect with customers in more exciting ways."
David Simpson, co-founder and director at Team Building Asia, says the big learning point from 2017 is to not rely solely on key accounts.
"Loyalty is becoming scarcer as multinationals are under pressure to get as much as they can for their ever-decreasing budgets," he says. "Agencies still need to continue educating the market on the value that long-term partnerships provide, such as the benefits of well-established trust, and that having the ear of the client saves a lot of time for them to get their needs met effectively. All this sustains traction within the agency industry."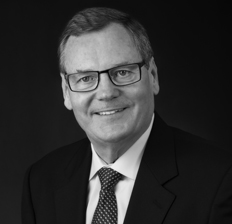 Nigel Gaunt (left), president of ICESAP (Incentive, Conference and Event Society, Asia Pacific), identifies two threats lingering from 2017. The first is "where an agency is over-dependent on a shrinking sector", and the second is "a drift of talent from agencies towards becoming an in-house planner. This only hastens the dis-intermediation trend where corporate clients are shopping direct rather than through an agency."
Transparency is another area that Gaunt says should be addressed in the year ahead. "Lack of transparency has been a longstanding concern to customers and increasingly suppliers. I am an advocate for the accreditation of intermediary agencies to demonstrate that an agency operates in a transparent manner and has the financial and intellectual resources to be able to demonstrate a clear benefit to customers."
And he warns that planners need to know who they are in competition with. "Our industry is a direct competitor to other forms of marketing, in reality for every dollar leaving an advertising budget, there is at least one dollar entering the incentive, conference and event budgets of major marketers. Few in our industry fully appreciate this fact and still see their competitors as being within our industry, and not from outside."
SURVIVAL GAME
ANOTHER survival of recent industry upheaval is Beatrice Remy (above), who lost her job as managing director of UK firm WRG, which was sold in a US$30 million deal after it closed its China operations.
Just as Chris Dobson rose from the ashes of Imagination's Hong Kong office to head up The Labs agency, so, too, Remy set up Lore Live, taking with her a team who worked with her at WRG.
"Lore is now a seasoned team of 14 experiential and event specialists," she says. "The WRG story is linked to its VC [venture capital] ownership."
Sherrif Karamat: Expect training surge in 2018
Remy says WRG's "much vaunted entry" into Hong Kong stemmed from a British private-equity institution eyeing bold growth. She points out that Asia became WRG's only continent grown via acquisition rather than organically as the US and Middle East before.
"There never was a collapse. Asia's closure was a withdrawal following a tighter focus on a few key industry sectors – namely healthcare – preparing for a sale under the newly created holding: The Creative Engagement Group."
Overall, she believes there is not so much an industry move away from Hong Kong to Singapore, but rather a pursuit of separate markets, citing the case of Imagination, which now has a reduced presence in Singapore as it focuses on China. "They truly cater to different markets."
Read more: Lore rises from fall of WRG with new Adidas event