PLANNERS seeking to reach Sustainable Development Goals with their events are being offered a hive of eco activities by Tokyo Convention and Visitors Bureau.
Among the 11 programs contained in the newly released Sustainability Experience for International Conferences gives delegates an insight into how urban beehives atop roofs in the fashionable Ginza district are contributing to the survival of the species and provide a locally made honey.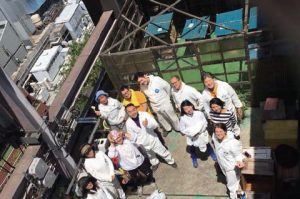 Bees bring honeydew from the Imperial Palace and Hamarikyu Gardens 2km away to the hives where visitors can taste the honey and learn about efforts to let nature and the urban environment coexist.
The booklet also contains tips on how international organisers can offer post-conference tours that also make their events in Tokyo more sustainable.
"By releasing these programs, we are confident that they will make the guests' stay in Tokyo most satisfying," Kazuko Toda, senior director of Business Events Tokyo, said.
"We also hope meeting organisers will make good use of these programs that aim to contribute to the achievement of SDGs while offering the opportunity to experience unique activities and immerse in the traditional culture of Tokyo."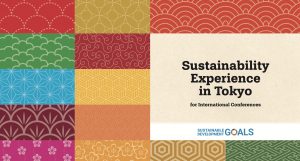 Among the other ideas in booklet are a Kimono Upcycling Workshop in which the traditional Japanese garment is turned into colourful accessories such as trays and wall decorations. Cruises through Tokyo's waterways also provide views of the city's ancient history, such as the stone walls of Edo Castle, and efforts to keep the environment clean.
The cover of Sustainability Experience for International Conferences shows patterns widely used in formal dress by samurai during the Edo period four centuries ago.