A BUDGET top-up of US$98.6 million for Hong Kong Tourism Board announced by the city's finance minister will prepare it for "fiercer than ever" competition from other Asia destinations as travel restrictions ease.
An overall HK$934m (US$130m) cash boost for the city's beleaguered tourism sector with an additional HK$765m to help HKTB boost marketing efforts were among support measures in the Hong Kong government's annual budget.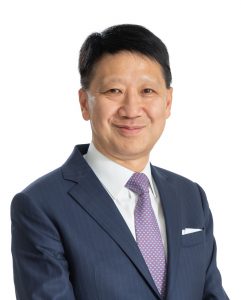 The funding comes on top of cash support of HK$2.6 billion already provided for the tourism industry since Covid brought international travel and business events to a standstill over the past year.
"Regional competition for visitors is expected to be fiercer than ever," YK Pang, chairman of Hong Kong Tourism Board (HKTB), said in a statement as the regional government's 2021/22 Budget was announced.
"The HKTB has formulated short- and medium-to-long-term strategies. In addition to its continuous efforts to enhance the local atmosphere and support the travel trade, the HKTB's goal is to encourage visitors to choose Hong Kong as their first destination when cross-border travel resumes.
"Looking ahead, we will reinvent the city's tourism brand and captivate the high-yield visitor segments. Since the government has started the large-scale Covid-19 Vaccination Programme, we hope the public will actively participate in the programme, so that the tourism industry can recover from the pandemic as soon as possible," Pang said.
Once cross-border travel restrictions area eased, HKTB plans to step up its Open House Hong Kong platform with an emphasis on highlighting the unique character of the city.
More… Hong Kong launches 'Holiday at Home'
Government measures also include "enhancing" Hong Kong's country parks and Victoria Harbour waterfront to encourage visitors to return.
Support is also planned for "mega events" to maintain the city's international profile while Hong Kong's tourism image will be reviewed to "captivate high-yield visitor segments".
Paul Chan, the Hong Kong SAR Financial Secretary, also said in his Budget speech: "The government will discuss and work out arrangements regarding Air Travel Bubble with places that have close economic and trade relations with Hong Kong and where the epidemic situation is relatively stable."