HONG KONG Tourism Board has launched a Holiday at Home campaign in a bid to revive businesses that relied upon travellers before the Covid-19 outbreak.
The campaign encourages Hongkongers to be a tourist in their own city with,
Insiders' Guides offering more than 100 recommendations, many of which are lesser-known venues and activities;
One-stop Shopping, Dining and Entertainment with more than 10,000 offers from across the territory with more set to be added to the list;
Spend-to-redeem local tours.
Hong Kong Tourism Board (HKTB) chairman YK Pang said the campaign is backed by the city's tourism, retail and dining sectors as a way of boosting local demand.
"We are also hoping that the campaign will give the tourism and related trade an opportunity to warm up and prepare for welcoming visitors again later on," Pang said.
More… 'Meet-On' to Spearhead Hong Kong MICE Revival
"Once it is possible for visitors from a certain market to travel to Hong Kong, the HKTB will appeal to those visitors by extending to them the travel and local spending information and offers featured in this campaign, together with attractive flight-and-hotel packages."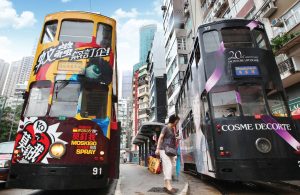 The campaign will be rolled out in phases with HKTB planning to inject new ideas over the coming months.
Among the tours and activities immediately available are the six-themed Insider's Guides based on harbour views, local culture, wellness (outdoor activities), night entertainment, dining and shopping, about 120 interesting venues and activities from across the city.
Participants will be offered new vantage points to appreciate Hong Kong's night vistas, "secret places" such as a cha chaan teng (traditional Hong Kong café) that becomes an evening live entertainment spot; uninhabited islands, and "extreme activities at sea, on land and in the air".
Hong Kong Tourism Chiefs Reveal post-Covid strategy
The campaign comes as HKTB prepares for a global webinar tomorrow (Wednesday), 3pm, with travel industry leaders discussing  "Beyond Covid-19; Global Tourism's New Normal".
Visitor figures show that Hong Kong received about 8,100 arrivals in May, an average of about 260 arrivals per day, which is almost double the April figure.
More… Scenery, song to lift Hong Kong spirit
Tourism chiefs says these numbers are likely to comprise mainland China parents accompanying their children to the city to prepare for school re-openings, and Taiwan students travelling to the mainland via Hong Kong to continue their studies.
"Due to the continued stringent travel restrictions and quarantine measures implemented by the Hong Kong Government and other governments around the world, the number of visitor arrivals to Hong Kong remains at a very low level," Pang said.