LUXURY hotels in Hong Kong are turning to the soothing voice of legendary Canto-pop heroes to lift spirits as the city seeks to emerge from the coronavirus emergency.
Heritage Tourism Brands was formed in late 2019 by several of the city's hotel groups and airline Cathay Pacific. It has now produced a video showing enchanting scenes of Hong Kong with much of the footage captured by drone camera.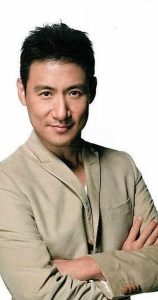 The launch of the video, entitled Our Home, features the song Touch of Love donated by local pop icon Jacky Cheung, and is the first project by the group to encourage people to appreciate Hong Kong's unique urban environment alongside natural scenery.
"We all come from different backgrounds, but we are all hoteliers who share a great love and passion for Hong Kong," said Jennifer Cronin, president of Wharf Hotels and chair of Heritage Tourism Brands.
"It is our desire to do whatever is in our power to revive Hong Kong tourism, at home and overseas at the appropriate time and when people feel safe again. We felt it was time to take fast action, not as competitors, but as a joint force in the private sector, with a common objective which is to restore confidence in the vibrancy and stability of our home, Hong Kong," Cronin said.
"Now, as we emerge from Covid-19, this objective is even more relevant."
The Our Home video follows a successful live-stream concert by another Canto-pop legend, Sam Hui, who performed an hour-long repertoire of hits on the rooftop of Harbour City, Tsim Sha Tsui, against the backdrop of the Victoria Harbour skyline.
Harbour City, owned by Wharf, has also streamed dance and fitness videos from an events platform overlooking the iconic harbour as public-gathering restrictions, which have since been eased, were imposed in Hong Kong to counter infections.
Heritage Tourism Brands comprises Harilela Hotels, The Langham Hotels & Resorts, Mandarin Oriental Hotel Group, Shangri-La Hotels & Resorts, Swire Hotels, The Peninsula Hotels, Wharf Hotels and the city's airline.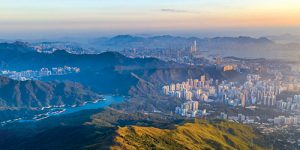 "Hong Kong is one of the most beautiful cities in the world with incredible scenery – from mountains, country parks, city skylines and beaches," Cronin added. "It is an efficient and dynamic world-class city yet has spectacular natural beauty and we wanted to put together a video that portrays the city in its best light.
"We recognise that people cannot travel yet, and they may not wish to travel for the next few months, and therefore our objective is to bring the city together and highlight the amazing attractions that we can enjoy on our own doorstep."
More… ITE Hong Kong counts on August bounce back
The group is also planning to introduce inspiring experiences for local residents, and regional travellers when travel restrictions are lowered featuring a variety of cross-hotel collaborations, in partnership with other major Hong Kong attractions.
Our Home has nearly 9,000 views on The Peninsula's YouTube channel while comments have been turned off on the channels of other hotel groups.
The city government's information, and agriculture and fisheries departments, provided some of the scenery footage for the video.