THERE is no way of reliably calculating the enormous losses the meetings and events industry has sustained because of the Covid-19 pandemic, but there are indicators.
A recent poll by the Global Business Travel Association showed potential losses to be running at around US$46.6 billion a month as a result of event and travel cancellations.
The Indonesian Exhibition Companies Association estimated 2020 losses to the country's MICE industry to be around 44.3 trillion rupiah (US$3.1bn).
The UK government was warned that 525,000 jobs were at risk in the UK's US$108bn business events industry as a result of the November and December lockdowns alone.
While mainland China has seen domestic business events steadily recovering, events organisers and suppliers in Hong Kong have been hit sideways by the downturn. The situation has been just as fraught in Malaysia.
A new impact study, announced by the Events Industry Council in conjunction with Oxford Economics on March 16, aims to quantify global losses.
The exercise, expected to be completed before the end of the year, will survey meeting and event planners, venue managers, exhibitors, and also analyse hotel demand and revenue statistics.
But figures barely tell half the story. The real impact of the downturn and restrictions is revealed by the personal experiences of event planners and other industry professionals as they have had to navigate their way through a storm of cancellations and changes.
Some have adapted to the new normal of online and virtual events while others have either diversified their business models or been forced to retreat and wait for recovery: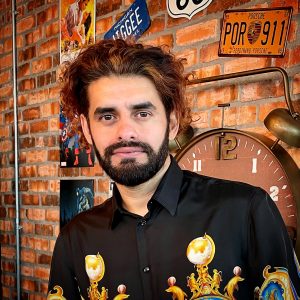 CHANGED FOREVER
Jonathan Seevaratnam, Jiggee Events
Malaysia-based Jonathan Seevaratnam, founder and CEO of special events agency Jiggee, went full circle from staring down the barrel of an economic gun to becoming an enthusiastic specialist in the practices of the virtual new normal.
"To be honest, I almost thought it was the end of my life's work, two decades of building the brand and portfolio to be felled by an unprecedented pandemic such as this," he said.
"I would pace my condo, just pondering, thinking, and being lost in my thoughts, with a resigned feeling of almost hopelessness."
But as time went on "over countless Zoom meetings", Seevaratnam began to adapt.
"We started trying and testing various platforms and learning the ropes of virtual event productions, namely webinars and livestream event-like conferences, meetings and launches.
"Just before the pandemic, I was merely a live events producer and entertainer, now, fast-forward a year later, and I'm an international virtual events producer and entertainer. I've produced so many international conferences and hosted many events with audiences from around the region, and it's a whole new world."
His view is that the industry has changed forever. "The world of events will never really return to what we once knew it to be," he said. "Hybrid events are definitely here to stay."
'DARWINIAN ADAPTATIONS'
Daniel Chua, Aonia
Daniel Chua, founder and CEO of the experiential communications agency Aonia, based in Singapore, saw projects in the pipeline all but evaporate within a two-month period, and said "fundamental Darwinian adaptations" had to be made as a result of the Covid-19 "meteorite strike".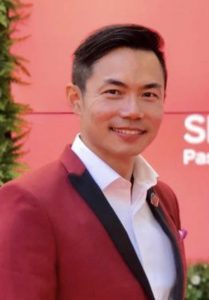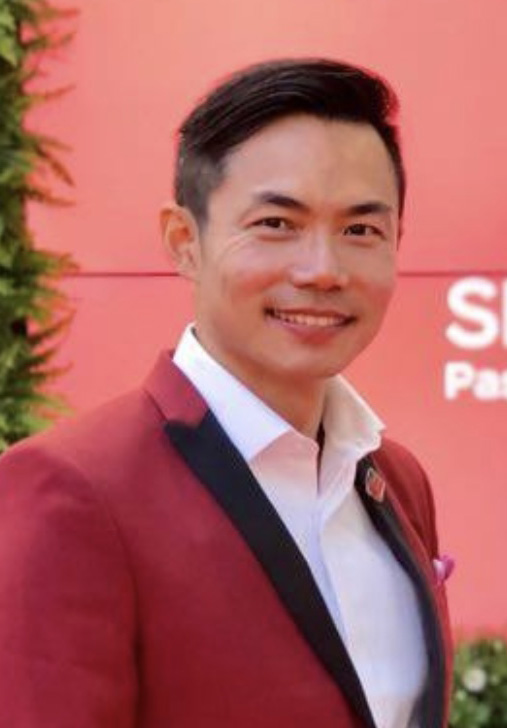 Chua said he diversified his business by taking a lateral approach to the way he adapted his abilities.
"Business events require a whole range of skillsets, of which strength in communications is essential," he said. "We've been fortunate to find clients requiring such services, and I believe in these chaotic times, these services and skillsets will be even more essential."
He added that the pandemic had offered the chance to develop relationships outside of the business events industry "while maintaining links with good people appreciated and worked with for the past 20 years".
Chua is optimistic about the industry post pandemic. "It must never be the same but better in every way," he said. "To return to things as they were without improvement would be wasting the lessons we've been forced to learn."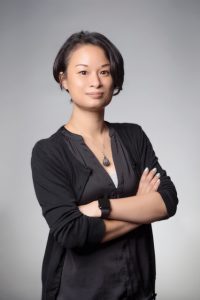 ADJUSTMENTS AND TRAINING
Jessica Yiu, iSense
Travel restrictions were the major factor in forcing a Hong Kong-based events producer to change tack.
Jessica Yiu said damage limitation was key to staying afloat. "The majority of the events we manage are out of Hong Kong, therefore the restrictions have limited our mobility overseas to execute events," she said. "Because of this, business has certainly been affected, however we are able to minimise the effect by making adjustments and training. Constantly keeping our pace with the times is essential in the events world."
'AGENCIES SCRAMBLE TO STAY AFLOAT'
Robert Williams, Asia Media Search
Where events are cancelled people also find themselves out of work, and one of the areas to suffer as a result is recruitment.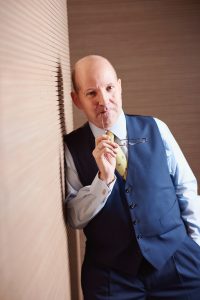 Robert Williams, principal and director of events recruitment agency Asia Media Search, said his business was greatly affected by the pandemic, especially its work MICE and DMC clients.
"We saw hiring freezes and even reductions, as companies and agencies scrambled to stay afloat," he said.
"We took more of a work-from-home posture with less in-person interviews with our candidates when the pandemic first took hold."
Williams said prospective client interviews were moved online, but the situation was made more difficult by a drastic reduction in foreign talent being considered for roles because of budgetary concerns, visa restrictions and quarantines.
He says the situation is gradually improving.
"The recruitment industry is coming back, with more clients now replacing employees they lost, as well as add additional headcount as they look to grow their business."
His view is that even if Covid-19 is defeated, the industry will always exercise more caution when it comes to holding person-to-person and live events.
"But that is not necessarily a bad thing," he said. "Safety planning will now be done with more contingency plans in place. Technology will continue to play an important part, and it has taken a big leap forward."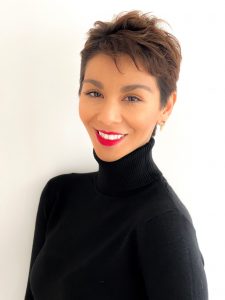 EMPOWERED
Yamilette Cano, LOUDER
Disruption in the business events world is nothing new, with agencies having gone through ups and downs pre-Covid. Out of this Yamilette Cano founded Louder Global, which initially saw her apply presentation and organisational skills to live formats – and then virtual settings.
For the past three months she has been collaborating with Nasdaq Entrepreneurial Center and its Mentor Makers platform with virtual events connecting Asia and North America.
"We also had collaborations for other online events with people in New York City, San Diego even Mexico. Last June we did the First virtual Start Me Up HK festival with Invest HK.
"Suddenly, the world of events became virtual, and the need and expectations to communicate assertively in this virtual world are now higher. 
More on Yamilette… Dancing with Corporates
"Moving forward, it is necessary to be agile and have the adaptability intelligence to pivot when needed to grow. We will be required to continually upgrade our online systems and refresh our branding to showcase our capabilities and value proposition to keep up with the ever-changing hybrid event landscape. 
"The current world situation has empowered my team and strengthened our mission and vision to offer our clients a platform to keep on communicating and hosting high-quality content events by assisting them with the tools they need." 
'LOOKING AFTER MY HEALTH'
Robert Rogers, Eventsman
If many planners dodged the pandemic bullets by going online, changing work practices, and exercising new skills, one of Asia's best known decided to lie low.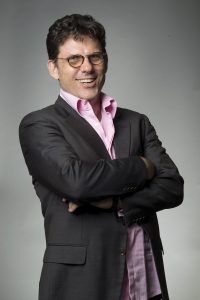 Robert Rogers, founder of Hong Kong-based Eventsman, a Certified Special Event Professional (CSEP) – one of only 250 worldwide and two in Asia – took a year off. He said that year-on-year his business plummeted from a turnover of almost HK$10million to less than HK$100,000.
"When your business is to bring people together and the government makes it illegal it is hard to do anything," he said.
"I have basically taken a year off, doing some online courses on environmental management for events and ISO20121 certification as well as looking after my health, both mental and physical.
"Luckily at the end of 2019 I only had two staff; one went to work for someone else in January 2020, the other was headed back to school, so besides the warehouse and office, expenses were low."
Rogers said that, like many others, he explored the possibilities of virtual and hybrid events but found clients were reluctant to make a profitable go of them.
"I quickly found that although there is a definite potential, most clients weren't quite ready to pay very well to really enhance the experience. They just wanted to do a Zoom and finish."
He said that although "change is growth" and "the events industry is constantly changing and adapting", the problem with online and virtual events is that they cut across human instincts.
"The pressure to 'pivot' to virtual events is high," he said. "Although I appreciate online possibilities and can design virtual events or showcall them as needed, my forte is bringing people together and creating an unforgettable experience.
More on Robert… An event creator under quarantine
"People are desperate to gather. Humans are hard-wired for live interaction. We need to see faces, we need to shake hands, friends need to laugh together."
Rogers said that post-Covid the industry would be different, "but in the same way we adapted after 9/11, or Sars in Hong Kong, covid becomes another line on your risk assessment".
"Our short- and medium-term plans are to bring small groups together safely and allow them to be human again," he said. "I am looking forward to a new 'post-war era' of great decadence and indulgence in all that makes life wonderful."