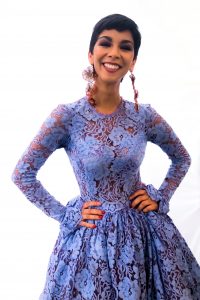 How did you become involved with business events in Hong Kong and Asia? From Mexico to HK is quite a distance.
I have always been very interested in Asian culture. When I was studying international relations in university, one of my classes focused on the "Scenarios of Asia Pacific". We used to talk about every aspect of this part of the world (politics, geography, history, culture, conflicts, etc) and that ignited my curiosity.
In my last year of studies, I decided to have an exchange semester with the Chinese University of Hong Kong and flew there to see Asia with my own eyes. After graduating and spending a few months back in Mexico, I decided to return and ventured into the events industry. This is how my adventure started.
You have training in dance and theatre. How has this helped in your present role?
I was with the Neoclassical Ballet of Latin America. After being in dance and theatre for more than 20 years, and having endured the harsh environment of the dance world, the training made me more resilient and resourceful when difficulties arose, while being flexible and open to change. It also enabled me to build a creative and wide perspective on the situations I encounter.
Dance has helped me all through my life and professional career to never give up, be proactive, disciplined and hold a clear vision of what I want to achieve. It has also given me the softness and empathy needed to act according to the situation and the person or people I work with.
With my current role as a coach and mentor to my clients, all these traits have proven to be very important and useful so I can communicate and resonate with them in a more assertive and impactful way, depending on their needs and wants.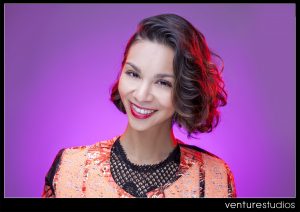 I can teach them about the richness and colours in the art of being confident with every aspect of their communication. From body language and movement, to their voice pitch, messaging and personal branding.
What inspired you to set up Louder?
Louder Global was created to guide and give our clients the tools needed to create impactful and assertive communication. Through bespoke training, coaching, event consultancy or speaking services, we want brands, corporates and individuals to be able to convey their messaging into a full-blown narrative and deliver impressive results.
We empower and finetune our clients' skills so they can resonate and shine in their field of choice with boldness, magic and power!
The brand is inspired by our love of language being 'loud', with a fearless voice promoting communication with motion, emotion and impact.
The Covid-19 outbreak has taken an incredible toll on event organisers in the region. Is your work similarly hampered?
Fortunately, Louder offers quite a range of services and, despite the cancellation of several events, we keep providing our coaching and consultancy services in communication, presentation, leadership and development to various companies and individuals.
Read more MIX stories featuring Yamilette Cano
Hand in hand with the face-to-face coaching, we provide online coaching that allows us to have a wider reach of clients despite their geographical location.
And as an extra project, we are also working on the development and creation of our prêt-à-porter stage-attire clothing line: CANO. This is how diversification has allowed us to stay busy and with different revenue streams.
Can you share any events in HK that have particularly stood out for you?
My heart is very close to RISE and the Web Summit. I started assisting their production teams five years ago, the very first year Web Summit launched their event in Hong Kong,
In 2019, I also participated as a speaker in both RISE and the Web Summit in Lisbon, Portugal, so I appreciate every aspect of this event: from the backstage work needed to set up all the technical aspects, to the attendee experience and the show's content on stage.
Where does Louder go from here?
We will be exploring more of the Southeast Asia market and continuing to grow Louder's presence at events in Europe and America. We'll work towards the vision of having a 'LOUD' footprint in several countries and markets.
Yamilette Cano is founder of Louder, and a professional events MC, host and speaker. She was interviewed by Martin Donovan