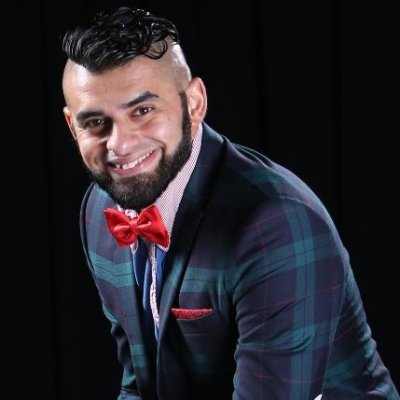 You're the first CSEP (Certified Special Events Professional) in Malaysia and only the second in Asia. How did you get into these circles?
I've been a member of ISES (International Special Events Society) since 2008. ISES offers the CSEP certification to event professionals globally who want to raise the standards of their trade through this accreditation. I was in Chicago in 2013 and sat for this test at the ISES HQ – so it's me and Robert Rogers in Hong Kong who are the only CSEPs in Asia right now.
Do you come across corporate events where you have to put the dazzle aside? If so, how do you meet this challenge?
Almost 80 per cent of my events require the "dazzle", but in the few instances when it isn't required I don my businessman's hat and take on a more managerial role, which stems from my management-degree days. The two years that I spent in the US shaped my experience as a business-focused event planner. It's a quick switching of hats and it's worked well so far.
What is the state of the corporate events industry in Malaysia? Are planners moving in a more creative direction?
It's very creative-based these days. There is a ton of competition and there are many good planners out there. The stalwarts are those with over 20 years experience under their belts, but the young'uns are fast catching up. In this age of digital technology and media exposure, the challenge to stay ahead is always there, and it's exciting trying to conceptualise and produce corporate events right across the board that require new ideas and the latest technology.
How did Jiggee come about, and in what direction would you like the company to go? What kind of talents and resources make up the company?
I started out after high school in 1998 as a part-time professional clown for a company called Lobos Entertainment while attending college in Kuala Lumpur. In 1999 I transferred to university in Michigan. After nine months of college, I began to miss being a clown, so I ordered a clown kit and magic set, and Jiggee Entertainment was born. In 2001, I returned to Malaysia and registered the clown business, working in children's entertainment, before I started venturing into small events and now larger events and entertainment. We have produced events in Vietnam, Thailand, Singapore, Brunei, Indonesia and all over Malaysia, recently registering an office in Singapore. In our team, we have 3D and 2D designer-cum animators, while the rest make up the events and admin team, who run an average of one to two events every week. The clown in me graduated to becoming a professional corporate entertainer, so at most events I am on stage
as "Jiggee Jon" where I take on the role as a comedic emcee.
Are there any particular Jiggee events that stand out for you and your team?
Our forte lies in producing launch events and gala dinners. We do a lot of these and it's put us clearly on the map. Also, most clients ask me to emcee at their event, which enforces the client's confidence in us, because they know we'll know the event inside out and can make it work come what may. We are known as a lively production agency that dishes out exciting events for those who buy into our brand of management. My favourite event to date is the recent launch of London City Island Properties for EcoWorld International & Ballymore group. We used 3D-projection mapping together with live shadow play with ballerinas and a marching band.