WE'VE had enough, it's gone on too long and we need to know how we can extricate ourselves from this prison of our own making.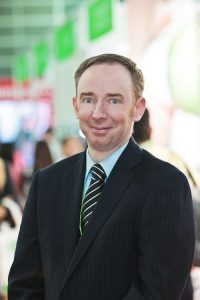 In February 2020, when we began to understand just how serious the Covid-19 virus was, quarantine regulations were introduced to protect Hong Kong from the virus. This made perfect sense at the time as we were not in a position to deal with the global pandemic.
Over the last year and a half, these quarantine measures have remained in place and therefore international meetings, conventions and exhibitions have not been possible.
We are in an industry that requires long lead-times to organise large-scale events, so we need to have a clearer picture of how we emerge from this crisis.
For example, what conditions need to be met to welcome fully vaccinated Covid-free business travellers back to Hong Kong?
We see several other cities have announced their own plans to safely open borders and begin the process of moving from pandemic to endemic. As yet, however, Hong Kong is still isolated: cut off from the mainland and the rest of the world with no clear understanding of when this situation will end.
More Opinion… Will winter in Beijing reverse HK's fortunes?
I was delighted to read the news that the RISE conference will return to Hong Kong in March 2022, but unless participants can travel to Hong Kong without having to spend two weeks stuck in a hotel room, I fear it won't be much of a homecoming.
The MICE industry is ready and willing to work with the authorities to make sure that the reopening of borders can be done safely and securely, but we need to know the plan before it's too late.
Stuart Bailey is founder and CEO of Bailey Communications HK and chairman of the Hong Kong Exhibition and Convention Industry Association. This is an edited version of a commentary that originally appeared as a social media posting