SINCE the World Health Organisation declared Covid-19 a pandemic on March 11, 2020, the events industry has pushed the Great Pause button – forcing us to struggle with change in a catastrophic business climate.
According to UFI – the Global Association of the Exhibition Industry, an estimated 2,400 fairs and exhibitions worldwide have been cancelled or postponed with over US$80 billion in economic losses.
I believe the numbers are way higher than UFI estimate.
Other than trade fairs and exhibitions, there are many local events, community events, marketing events, concerts etc that have all been cancelled. The Great Pause indeed is having an unprecedented impact on the events industry.
I don't think any business or company was prepared for the hit from this economic tsunami. What is more important for us now, however, is how we prepare for change in the future.
Restructuring – that's a nice phrase!
We are no different here in Hong Kong and Singapore, where my company is located. For at least three to four months during the pandemic it's been dead without any business activity.
We need to rely on government financial aid while trimming our costs and keeping morale up. During the downtime we have reviewed our business, reaggregated our assets and streamlined our operations.
More on this… Events to get 'phy-gital'
Some people give this a nice name: "business restructuring", while I call it "in search of the survival of fitness".
Orchestrated by the Milton Exhibits Group (MEG), a major investor of Mills Design, which I founded in Singapore in 2016, MEG's wholly owned Concept Communications Hong Kong business has been reshuffled with Mills to form a new entity called Mills Events Hong Kong.
The vision at Mills is to transform the event business into a more design-thinking and content-driven model. In these past years, we have seen a transformation starting from event marketing to experiential, which is now becoming "phy-gital" – a new term I can finally agree on after two decades of practising digital marketing.
Digital and physical converge
Mills is embarking on a post-Covid-19 journey in which digital content converges with physical events. Phy-gital demands a combination of physical space and digital technology to enhance the end-users' engagement and experience. The market has already been practising this combination in many areas, such as retail and hospitality, and now it's the turn of the events industry.
Compared to experiential marketing, which puts more emphasis on an immersive setup to stimulate the audience, a phy-gital experience enhances the marketability of an event through various digital touchpoints.
A good example of what I regard as phy-gital is the livestreaming of a physical event. Or, if you have followed the SXSW Conference and Festivals, you would notice that after the festival was cancelled this year, lots of creative SXSW content was curated for YouTube, Facebook, or Instagram, such as SXSH – Stay By Stay Home or CouchByCouchWest.
More from Eddie Choi… How to survive and thrive with China's internet
Such content will be a valuable marketing asset for SXSW when the event is re-opened in 2021. People might see all these online activities as alternatives during the pandemic when physical events cannot be organised. For me, I see a complete convergence when digital content finally becomes part of a physical event.
The skillset or intellectual resources are more or less interchangeable, but of course you need a digital or creative team to develop transformational content, and event planners who can organise and manage logistical requirements.
Forrest Gump's chocolates
As Forrest Gump's mamma said about life being like a box of chocolates: "You never you know what you're going to get." Now we have picked a dark flavour. It will taste bitter until you find the sweet spot. This Great Pause could be the Great Push for us to step outside our comfort zone.
In the past, I heard a lot of discussion in the market about the future of the events industry, but still too little has been done. During this Great Pause, my business is going through its greatest challenge. Nonetheless, I strongly believe that behind a crisis, there is always opportunity.
We must keep inventing,  because when life returns to normal, we'll find our sweet spot in business.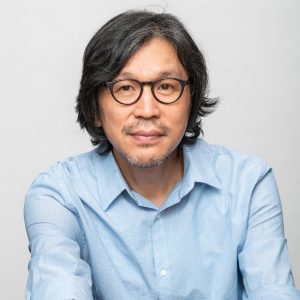 Eddie Choi is managing director of Mills, an experiential agency in Asia with offices in Singapore, Hong Kong, and Shanghai. Mills' clients include Google, Alibaba, Airbus, Dow, and BASF. Eddie remains on the board of Milton Exhibits Group