ORGANISERS face a new post-Covid reality by having to meet the demands of creating events that are a hybrid of physical gatherings combined with the digital sphere, or "phys-gital".
That was one of the phrases put forward by a panelist at the China: From Crisis to Recovery webinar organised this week by PCMA Asia Pacific.
Venues and organisers in China are gradually easing their way towards normal business following lockdowns triggered by the Covid-19 outbreak, the webinar aired on Tuesday heard.
Among the examples is how MICE industry leaders in Qingdao, the coastal city between Beijing and Shanghai famous for its Bavarian architecture and Tsing Tao beer, are looking at a "speedy recovery after the pandemic is over" when it comes to hosting conferences and business events.
The events industry across China will also be facing a "new normal" with the rise of hybrid events combining digital video-conferencing and exhibitions using virtual-reality technology with delegates still gathering at venues.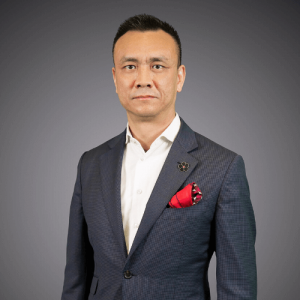 Frankie Gao, MCI China managing director, described this mix of physical gatherings and the increased use of virtual-conference options as representing a new era of "phys-gital" as more digital technology comes into play.
Gao said businesses in the post-Covid world would have to face the "phys-gital challenge of integrating the physical formats of an event with digital solutions". He said MCI was already working with clients such as Hyatt and authorities in Chengdu and Suzhou to create various solutions for staging events in this hybrid format.
Organisers are already venturing into virtual expos with the Canton Fair, China's oldest and largest international trade show, announcing that its next event will go ahead using digital technology to present its next event.
The panelists agreed that the next six months would be critical in defining how cities get back to normal activity such as students returning to school. They said one indication is that most cities have already announced the opening of state schools in the coming weeks. 
Wayne Cha, general manager of Suzhou International Expo Centre, said government meetings have already started to take place and schools would be the next priority. Only after this there would be any possibility of a one-off meeting with a thousand people being permitted.
Xiaodong Gao, of the Shanghai International Forum of Infection Control, told the panel that even though Covid-19 was under control in China, meeting numbers should be minimised and precautions such as social distancing, extra attention to hygiene and the wearing of surgical masks should be maintained.
Destinations such as Chengdu, Suzhou and Qingdao are already preparing support measures for organisers of conferences, including international events, once authorities give the all clear.
International trade officials in China are advocating the SPA model of prevention to be rolled out through to the end of the year. In the model, S stands survival and providing services;  P: preparing to recover during the second and third quarters, and A for "actualisation" of business getting back to normal.
Jack Yao, secretary-general of the China Council for the Promotion of International Trade commercial sub-council, said plans have been put in place to support the MICE industry in China recover from the economic fallout of the pandemic.