WHAT a nightmare the Conservative Political Action Conference must have been for event organisers and hoteliers responsible for the health and safety of delegates.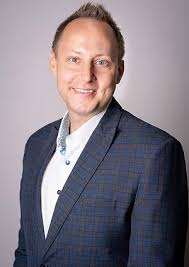 When attendees refuse to moderate their behaviour and comply with health and safety protocols, what are we supposed to do as event professionals?
This was a high-profile event and attendees basically made the organisers decide between their client (CPAC 2021) or the safety of not only the attendees, but the hospitality workers that really have no choice in the matter.
The conduct of delegates in the Hyatt Regency Orlando ballroom was simply unfair and it's a shame that in the United States, politics has got in the way of common sense good business practice (like wearing masks).  And I feel for the Hyatt – what a terrible position to put that brand in.
As event professionals, we have to listen to the science, otherwise we're legally and ethically liable and responsible for the spread of this virus within our events and no one wants that.
We want to bring joy and connect people, not make people sick and even die because someone's politics gets in the way of the rights of others to attend an event safely.
This has the potential to be a major issue moving forward. Who is liable when guests don't comply with health and safety protocols? Are event planners going to become "mask bouncers' and eject guests from their event?
There are no good choices here. So for now we at Matrix Events are staying fully virtual to avoid these inevitable conflicts while Covid remains a threat.
Benjamin Fox is president and founder of Denver-based Matrix Events. He previously worked with event agencies in Macau and Singapore