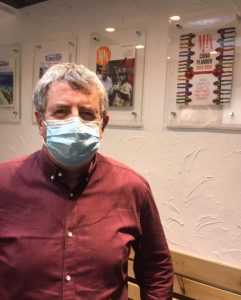 ALMOST anyone can be excused for seizing on glimmers of hope in these gloomy times. I came across one on the way to work this morning. The local football court that offers a short cut to the subway station had been devoid of the senior citizens who gather for their morning tai chi sessions of late. Today, however, more were back, going through their moves and most – with the usual safe distance from one another – deciding to leave their surgical masks with their belongings to enjoy a more enriching flow of air.
As the epicentre of the Covid-19 outbreak that is bringing the travel, hospitality and business events industry to its knees shifts from Wuhan to Europe, it may still be a far stretch to count on the return of these plucky tai chi practitioners to one part of Kowloon as hope for Hong Kong, Asia and the rest of the world. But as George Michael crooned in his Wham days: You Got to Have Faith.
We in the corporate travel and conference media business have also been left reeling by the downturn that is now worldwide. For Hong Kong, it's been a double whammy with violent clashes from street protests in 2019 resulting in hotel occupancy plunging and conferences cancelled or put on hold.
Rallying cry as Covid-19 forces lockdowns
It's a testing and even despairing time for those concerned and now America and Europe are in the full grip of lockdown and the economic turmoil it brings.
But as leaders in the conference, exhibition and corporate events communities have said over the past couple of weeks: we must unite and resolve to be ready when the rebound comes.
So MIX is doing its bit by publicising special offers from hotels we have worked with over the years (including those yet to open) in today's newsletter special. We will be back again next Tuesday with articles that show how planners in the region are doing their best not to cancel events, but either postpone or secure other options.
Even if meetings can't be organised at hotesl, consider a staycation deal, which would surely be a welcome break if you happen to be working at home. Whichever option you choose, we at MIX have resolved to stand by our industry partners with a commitment to continue the communicative efforts our brand has made over the past 13 years of operation.
Stay safe and – as we like to say in the traditions of print (and latterly online) journalism: Watch this space and leave any comments or suggestions you may have about how we as an industry can overcome.
Martin Donovan, Editor, MIX