GLOBAL event industry leaders are scrambling to assure governments that conferences and exhibitions should go ahead with participants taking vital health and hygiene precautions against the spread of Covid-19.
Event markets such as Hong Kong and South Korea are increasingly in shutdown mode, with airlines and hotels across the region taking a severe hit as travel restrictions tighten and public gatherings are cancelled.
While some influential business event figures, particularly in Australia and New Zealand, are expressing dismay and claim media reports about Covid-19 are being overplayed, medical experts nonetheless warn that the virus could have more serious consequences than the Sars epidemic of 2003. The World Health Organisation has classified the risk of the virus spreading globally as "very high",  and has recently declared it a pandemic.
One consequence for planners is that more conferences and corporate meeting organisers are switching to webinar technologies.
Amid a domino effect of cancelled events and travel across Asia, Hong Kong members of the Marketing Society are increasing their use of webinars, while event-tech expert Julius Solaris emphasises in his Skift blog that live streaming is a better option than cancelling events.
Darren Chuckry, Marketing Society Hong Kong chair and regional vice president for PCMA, gives his views on live streaming conferences and meetings here.
Team Building Asia is rolling out online tutorials to clients and meeting organisers on how to engage staff who are working from home, while Salesforce's cancelled live event in Sydney was replaced with a webinar that saw 80,000 log in and resulting in more than a million hits.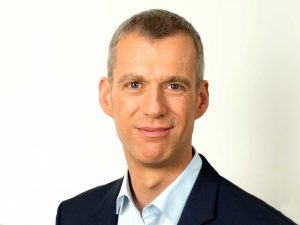 Organisers in Australia and Europe are mounting campaigns to pressure authorities into considering the effect of cancelling business events on people's livelihoods as travel to and from Greater China, Korea, Japan and other Asian countries fall under travel bans.
Rather than cancel events outright, industry organisations such as UFI are encouraging exhibition companies to postpone until later dates as authorities work to contain the outbreak and businesses get poised for the prospect of  recovery.
Exhibition organiser association UFI has launched a "This Show is Open for Business" campaign to raise awareness that some events are still going ahead or being postponed as opposed to be shelved indefinitely.
UFI managing director/CEO Kai Hattendorf says the industry must show the resolve seen previously when economies  recovered from the Sars outbreak in 2003 and the global financial crisis of 2008.
More on this: Cash hope for Hong Kong's ailing business events industry
"If there's one lesson from the past… it is that we've come out of situations like this before and we will again, serving the meetings industry and marketplace," Hattendorf told the BBC.
He said that all UFI member shows being postponed had set new dates and believed business events offered a "fast track to economic recovery" amid increased precautions by organisers.
The Exhibition and Event Association of Australasia (EEAA) has urged medical chiefs to declare that despite fears regarding the Coronavirus, there is no reason to cancel or postpone events such as exhibitions, conferences and other business meetings.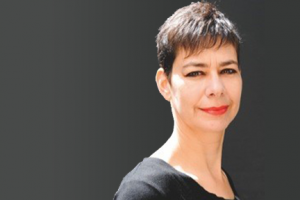 EEAA chief executive Claudia Sagripanti said the Australian Health Protection Principal Committee (AHPPC) had issued a statement that public events should proceed but strongly advising people "unwell with cough or fever or other respiratory symptoms should not attend public events or gatherings".
Sagripanti said: "We want to reassure event attendees that events are, and can continue Exhibition & Event Association of Australasia (EEAA), operating in light of current advice from government.
"The industry has already responded by implementing guidelines issued by the World Health Organisation and the global leader in exhibitions UFI, such as additional cleaning procedures, providing hand sanitisers, upgrading WHO protocols and asking event attendees who feel unwell to stay home."
Looking ahead to the prospect of the industry rebounding from Covid-19, the Singapore government is already putting in place a recovery plan and is encouraging the city state's business travel and events stakeholders to work together in helping safeguard jobs and businesses.
More: Coronavirus takes toll on Asia events
Dr Wong King Yin, of Singapore's Nanyang Technological University, told CNBC that she expected the tourism industry to bounce back quickly as the industry has proved in the past to be resilient.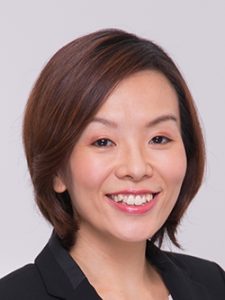 Wong noted that recovery had begun within 5-7 months after the World Health Organisation declared the Sars outbreak no longer an epidemic.
In the latest of its initiatives to provide conference organisers with information and support as the Covid-19 lockdowns increase, the PCMA has teamed up with destination marketing association CENA.
In China, members of congress organiser association ICCA have been active with conference venues in Wuhan being used as quarantine centres with support and guidance exchanged between ICCA's Asia Pacific members who form the association's largest chapter.
Pacific World's China offices have teamed up with PCMA and incentive organisers association SITE to conduct webinars as the outbreak severely curtails conferences, events and travel.
Forecasts from within China, particularly emerging from Wuhan – the epicentre of the outbreak – are showing that the stringent measures taken to contain and the coronavirus are paying off.
Bloomberg reports that worries over business travel in China are abating with data showing hotel bookings up 40 per cent in the week to March 1 compared to the previous seven days; flight bookings leapt 230 per cent from the lowest level recorded in February.
Analysts quoted by Bloomberg also forecast hotel operating rates in major cities climbing to 90 per cent by the end of March.