A READER who like so many others in the business events industry is just feeling a way out of the double whammy dealt to their company by the social unrest in Hong Kong of 2019 and the subsequent Covid saga sent me one of those long opinion articles last night.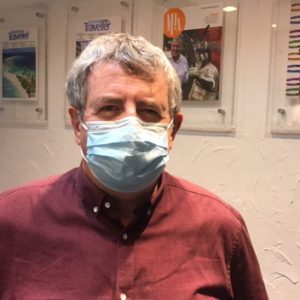 Perhaps it will be to my eternal regret that I had cast the treatise aside as I soon deduced the intention of the author – a "minor tycoon" – as he addressed Hong Kong's international image. It was also beyond my bedtime!
There is indeed a perception problem if you're based, for instance, in America or Europe. It is an even greater problem if you're in Asia and events for which you have signed contracts, and made preparations. Then, you're ready to roll until… it's suddenly calamity as airport and street occupations cause fright among your clients and their groups.
However, in Asia, the virtue signalling emerging from both sides of Hong Kong's blue and yellow – or pro-dem, pro-Beijing – factions doesn't amount to much anymore; at least it would not in the eyes of the business events industry.
Backgrounder… HK event organisers navigate troubled times
There will continue to be calls from the higher echelons of Hong Kong for powers in West, whether media conglomerates or politicians, to see the validity in new laws and developments such as this Sunday's elections to the Legislative Council.
Earnest dispatches like these are mere vanity and likely to fall on deaf ears in Washington, London and Canberra as point scoring between world leaders and their militaries threatens another Cold War. What should be the priority for Hong Kong and the role  event organisers will play is the need for a clearer roadmap indicating the opening of borders to allow quarantine-free business travel.  This should include organisers, buyers and suppliers of conferences, exhibitions and corporate incentives who are vaccinated and have the documents that show Covid-negative test results.
After Sunday's election, and no matter how low or high the voter turnout, Hong Kong is planning quarantine-free travel with neighbouring Guangdong based on quotas that give business travellers dealing with major projects priority. The move is long awaited and is a small, but positive development.
More… HK-China border reopening: business travellers first
Yet comment on this and more will abound freely often at the expense of facts. One of the biggest changes I've seen in the world of journalism and newspapers over the past two decades is the suffocating growth of opinion articles, which are adored by political lobbyists and byline-hungry academics, but are so much noise to those like my friend the event company boss. So much so that excessive Op-Eds risk clouding the way forward even more.
As an antidote to these vain attempts at chastising the West for its perception of Hong Kong, click through to the new website by Greater Bay Strategies, the owning company of MIX – Asia's Creative Meetings Magazine.
We may not be able to match the great minds of geopolitical debate as they apportion blame for social unrest and Covid controls, but at least we'll offer some clarity when it comes to how the business events industry in Hong Kong, Asia and worldwide navigates Greater Bay Area opportunities. Well, once they allow us to travel again!
On behalf of MIX and GBS I wish you a Happy Christmas and a Prosperous, Peaceful 2022.
Martin Donovan is Editorial Director of MIX and founder-director of Greater Bay Strategies