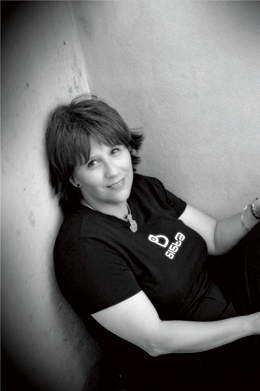 The power of "story" has become an undervalued art form in the 21st century. It is often overlooked by people working in the business sector, and yet stories are a powerful tool. They spark emotion and demonstrate understanding. Emotive language, whether it be happy, sad or frustrated enables a client to connect to your message.
An excellent example of a successful storyteller is founder of Virgin Airlines, Sir Richard Branson. As an international business owner, he brings more than just professionalism – he entertains. Branson recently dressed up as an air hostess after losing a bet with Air Asia founder Tony Fernandes and managed to raise more than US$300,000 for the charity Starlight Foundation in the process. When a striking stunt or campaign is combined with a new story, it equals excitement and curiosity.
When it comes to planning a business event, perhaps it's time to think of how a theatrical narrative can be better used to structure what, in many cases, has become a predictable activity. For instance, think about the number of business functions you have attended in your life. They're usually pretty standard affairs and you wouldn't be surprised to find a four-piece band playing 1980s pop songs followed by a presentation. These functions tend to blend into one mushy memory after a while; you may find yourself knowing exactly what to expect before you even arrive.
Bringing in an element of theatre and storytelling can help make your functions less predictable. Generation Y is moving in and they're demanding a new style of event – one driven by technology and the need for experiences to remember.
To achieve that, borrow from the first rule of performance: leave your audience wanting more. In a business events situation, use a story to break the ice, build relationships with work colleagues and establish a new level of understanding. For instance, we've written conference openers such as "Welcome to Brisbane" for the Asia Pacific Cities Summit; where we told the history of Brisbane through music, theatre, dance and multimedia. Such a presentation creates an indelible impression among the audience. The current premier of Queensland, Campbell Newman – who at the time was the Lord Mayor of Brisbane – said, "The Welcome to Brisbane presentation helped make the 2007 Asia Pacific Cities Summit a great success and made the delegates' trip to Brisbane more memorable."
When planning event entertainment for meetings and events that have a custom message, it's best to start with something we refer to as "sticky messages". For an effective return on investment, it's important to make events memorable rather than predictable and utterly forgettable. Consider the points of the story you want to tell and pick out the details that can be used to create an emotional connection, such as a surprise. These are the moments that will stick.
The power of story might be at its strongest when launching a new product. There is a lot of excitement that surrounds the beginning of something new and the creative possibilities are endless. We demonstrated the effectiveness of using a story during a product launch for the company Runge Pincock Minarco Ltd. The client asked us to develop a product launch for its new software, a programme called "Exact" that helps mining engineers solve their short-term dilemmas. We researched the needs of the audience of engineers to discover the specific challenges they face. Our next step was to write an informative, comical and dramatic piece of theatre for the product launch and the result was the immaculate superhero, Exacto Man. This hero is capable of solving short-term dilemmas just as the new Exact software was capable of doing for Australian miners.
The audience was expecting a snappy video and to sit through a long technical introduction. But instead they experienced how this product would help them in the real world, with genuine problems and solutions. It was intelligent in content but also humorous which in turn made it memorable. The performance resonated cognitively and made delegates receptive to the sales manager's presentation. It was surprising, entertaining and educational, giving great return on investment.
The art of corporate storytelling can be used to create new levels of enjoyment and understanding. After all, most of what we know about human existence is thanks to this excellent communication tool. The best part is that the opportunities for new stories are infinite and so the story continues.