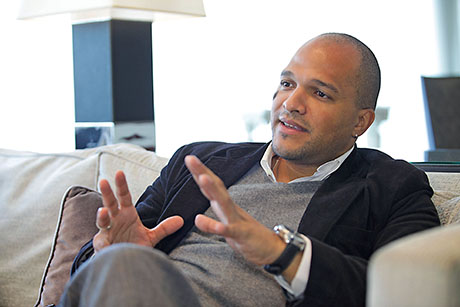 THERE'S palpable curiosity in the industry as to how this refreshed AIME will look and what kind of experience delegates will have.
No surprises that the key elements of an event will be there: hosted buyers, exhibitors, a knowledge programme, a welcome event. Standard fare, so what will make the difference? What will create a really significant moment in the MICE calendar?
It's passionately focused on connectivity. Our goal from the word go was to create connections that would lead to more knowledge sharing, more business and importantly connecting people within the business events industry in the region. We are excited about the new vision for the Asia Pacific Incentive and Meetings Event. I liken to a constellation made of many stars, and we are looking forward to the industry gathering in February.
The links that will bind the community are already extending. In January, the AIME meetings diaries – the backbone of the event – were released. With 60 per cent of diaries filled with well-matched meetings, this represents months of careful acquisition and verification of quality hosted buyers. Those hard yards of sourcing business opportunities have been delivered into your inboxes and exhibitors can tap into this network, connecting with the buyers prior to the event, creating a virtual web of communication that all lead into AIME.
Voice: 8 tips on maximising your time at AIME
Much business is conducted off the show floor, and AIME will bind the whole event with multiple networking moments. Kicking off with the Knowledge Program, which in 2019 is open to hosted buyers, exhibitors and media, it will be the first opportunity to connect the community with shared experiences. All of this setting the tone for exploration and exchange.
This swings into the first of two networking evenings – the Monday night Welcome Event, followed by an additional Networking Evening on the Tuesday. Catered, hosted, curated, under the balmy summer nights in Melbourne – this is the stuff that binds us: meeting, discovering and sharing to realise great business goals.
The focus on connectivity carries through the entire programme with dedicated breaks twice daily, when the community meets in the centre of the show floor for "The Exchange". These are moments to come together, continue conversations and expand networks. And that's the whole purpose of AIME – bringing people together to do good business.
AIME 2019 takes place at Melbourne Convention and Exhibition Centre, Feb 18-20