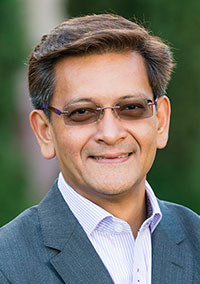 Delegates find it easier and more exciting to network at "festivalised" events that impact their senses and where fun meets business, says Aloysius Arlando (left).
He cites Singapore FinTech Festival as an example, an event comprising interwoven features, including innovation lab crawls, a "hackcelerator" demo day, and an investor summit.
The FinTech awards ceremony, three-day conference, and exhibition, "fostered the seeding of new ideas and collaboration that engaged the senses", he says, adding that the features were accompanied by a dedicated event app that delivered community chat groups, business matching, location-detection, FinTech games and more.
"In planning for the Singapore FinTech Festival, SingEx moved away from a 'one-size-fits-all' approach to a delegate-centric experience. This can be seen in the multi-format treatment adopted, with content from different domains delivered through different components of the festival.
"It was a visitor's individual journey through more than 300 exhibitors in more than 10 theme-based zones, and the all-day food and beverage experience, where delegates decided what and when to eat, drink and be merry.
"Overall, some 30,000 participants from more than 100 countries were able to have differentiated yet impactful experiences."
Aloysius Arlando is CEO of SingEx Holdings
This article is part of the MIX Spotlight feature on networking