Collaboration between the Chicago-headquartered Professional Convention Management Association and SACEOS, Singpore's MICE industry body, places the PCMA on course for growth in Asia. This seems more assured with its recent acquisition of ICESAP, the society founded four years ago to represent corporate buyers of MICE services.
It has meant closed-door – as well as more public – forums to thrash out a strategy to push professional accreditation for the meetings and events industry. MIX asked Sheriff Karamat what more we can expect…
MIX: There seems to be several MICE or conference planner associations becoming active in the region. Do you fear any type of factionalism or rivalry? Is this basically about accruing members and influence?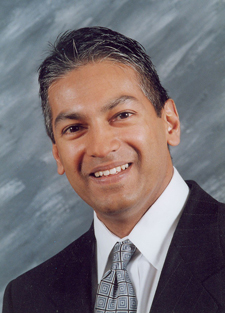 KA: PCMA has never been an organisation that focused solely on membership growth. We have always centred our efforts on education, experience and the channels these are delivered through.
We are committed to raising the level of professionalism in our industry and how our industry is viewed in line with other industries and economic sectors.
We do believe in healthy competition as we think that makes us all improve our game. At PCMA, we have always been team players and we feel that through collaboration we will build a bigger "pie" that the industry all will benefit from.
How far do you believe the MICE and events industry has progressed since PCMA and SACEOS began working together?
I believe that the success of the Singapore MICE Forum in 2017 is a testament of the relationship between SACEOS and Professional Convention Management Association (PCMA).
The Singapore MICE Forum had the biggest attendance and by far the best education and engagement the programme has seen in its history. The programme also featured its first digital extension with participants from 13 countries.
It should also be noted that Convening Leaders in Austin (2017) had seen the highest attendance yet from the Asia Pacific region, as well as more than 200 additional participants on the post-event broadcast. This region is increasingly connecting the value with business events and economic progress.
PCMA acquires Nigel Gaunt's ICESAP
What do you envisage happening as we go into 2018?
There is yet much to be accomplished. We are just beginning this journey and in 2018, we will partner with SACEOS once again to ensure that we are increasing engagement in the region.
We will kick the year off at Convening Leaders in Nashville with the two winning teams of the Singapore MICE Challenge attending the conference. We are committed to funding and helping these extremely talented students grow.
PCMA will also build on its presence in the region and the acquisition of the Incentive, Conference and Event Society Asia Pacific (ICESAP). We will look specifically at how we can increase opportunities for on-demand learning and the ICESAP accreditation scheme. As well as this, we will build on the ICESAP conference that was held in Shanghai on September 6-8.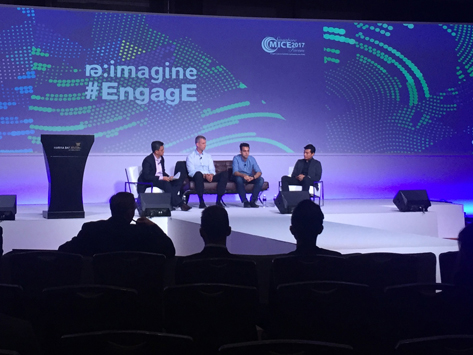 What emerged from this year's SACEOS conference in Singapore and the PCMA training work across Asia?
The SACEOS programme was very innovative including interesting content and terrific presentation formats. I give significant credit to the Education and Experience Committee at SACEOS that worked closely with the PCMA team to help shape the programme.
Of course, at the end of any programme it's easy to say we could have done even more, however this was a huge success that has strengthened the relationship between SACEOS and PCMA.
PCMA's foothold in Asia appears to some casual observers as centred on Singapore. How does the association feel about extending its work across the region, and notably China?
We are thankful to the Singapore Tourism Board and SACEOS for the significant help they have provided PCMA. I am very proud of our presence in Singapore and we will continue to build this even stronger.
Of course, we will not ignore the rest of the region as our Advisory Board from PCMA and Advisory Board from ICESAP are formed of members from the whole region, so are committed to the growth in the entire Asia Pacific region.
Our growth, however, needs to be thoughtfully led to ensure we can deliver our promises and our resources match our commitments.
With respect to China, the ICESAP conference in Shanghai saw its highest attendance yet, with approximately 70 per cent of attendees being from China.
Opinion: Who wins if Asia turns into MICE association battleground?
The past few months have seen a PCMA advisory board being formed for Asia Pacific. What role does this play and are there any objectives the board and PCMA have for the next 12 months or so?
We have two Advisory Boards in the region, one for PCMA and one for ICESAP. The PCMA's Advisory Board was formed in 2016 with the inaugural meeting held at Convening Leaders.
We followed up that meeting with two more meetings, including one meeting for ICESAP. While some of the discussions are confidential, the focus of the two Advisory Boards over the next year will be expanding on PCMA's presence, audience engagement and acquisition, as well as content.
We are committed to engaging all our audiences through the channels they are most comfortable with and the Advisory Boards are focused on all of these, plus additional initiatives that will be revealed in 2018.
Sherriff Karamat is chief operating officer for the Professional Convention Management Association. He was interviewed online by Martin Donovan