A LEADING business events centre in northern China is opening wide to cap a double celebration after successfully hosting a conference and exhibition on dentistry along with the venue's sixth anniversary.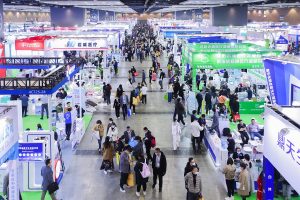 Shenyang New World Expo has returned to full operating status following its tenth closure during three years of Covid disruption. More than 700,000 visitors are expected from 40 events booked to the rest of the year.
In the same week that it welcomed the 24th China Northeast International Dental Equipment Exhibition and Symposium on Oral Health (CNDE), Shenyang Expo celebrated six years since opening in northeastern Liaoning province.
"We are thrilled to be back at full strength and welcoming our loyal exhibition and meeting organisers and other customers who have patiently waited for Expo's uninterrupted and full reopening," said Diane Chen, Shenyang New World Expo's general manager.
More… Shenyang New World Expo bounces back
CNDE provided a platform where experts discussed new ideas that shape the future of the oral health industry in northeast China. More than 60,000 people visited the exhibition, which  covered 20,000 square metres of exhibition/multipurpose space and used 4,000 sqm of meeting rooms.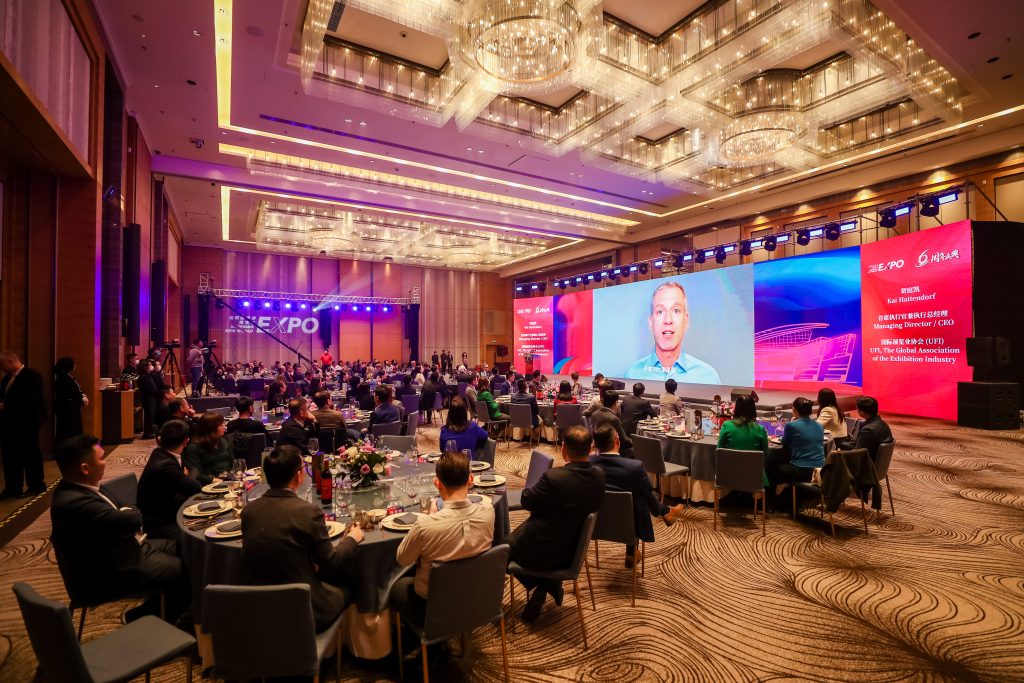 Shenyang Expo's anniversary ceremony under the theme "Welcoming the Return of Our Exhibitions and Boosting Northeast China's Economy". Among the attendees were Guo Bin, deputy director-general, Department of Commerce in Liaoning Province; Cliff Wallace, honorary president, UFI – The Global Association of the Exhibition Industry; Michael Brierley, chief executive, Venue Management Association (Asia and Pacific).
Video messages were sent from Brad Mayne, CEO of the International Association of Venue Managers and Kai Hattendorf, CEO of UFI.
Main picture: Shenyang New World Expo general manager Diane Chen addresses the anniversary ceremony